Last Updated on 2 years by soonxindisplay
Consumer demand was curbed in the first half of 2020 in the face of global outbreaks, tight international relations, and a downtime overall economy. The crisis will come to an end. In the post-epidemic era, the outbreak presents challenges to all aspects of physical retailing, which is a key node that we need to think about. After this challenge, we need to think about how we can cope with the longer-term and steady development of the future retail industry, and in the long run, what should we do about the future of retail after the outbreak?
Heightened customer expectations, massive advancements in technology, and the rise of omnichannel commerce are just a few of the retail trends reshaping the world of retailer. In an industry already known for thin margins, these changes can increase cost pressures and uncertainty for retailers—all while opening the door to significant opportunities. Traditional approaches will no longer work in the face of change; now is the time to clearly define new aspirations, make fundamental changes to operating models, and rethink retail.
Those that make moves now may enjoy a sustained advantage for decades to come. In this publication, we examine some of the most pressing challenges retailers face and the transformative journeys many are on right now. You will find a range of new perspectives across retail operations, including, store operations, supply chain, procurement, and information technology (IT). As the rules of retail are being redefined, these fundamental areas of retail operations require fresh thinking.
The future of retail industry must take the highly integrated online and offline smart retail model as a sample.
Winning In A Digital Era
The essence of digitalization is to transform information into data, to realize the rational and efficient arrangement, management, and distribution of entity elements. Under the power of the rapid development of mobile Internet, the digitalization degree of information flow and capital flow is relatively high, logistics has become the focus of digitalization of new retail, and the future logistics information can even be traced through blockchain.
Due to the outbreak, the digital upgrading of new retail has been accelerated to maintain normal business more and more offline brick-and-mortar stores. Online and offline convergence will reshape the consumer experience, supply chain efficiency, channel selection, and consumer scenarios.
Taking fresh business super as an example, fresh supermarkets, which originally focused only on offline entities, have opened online shopping malls and interactive communities, completed the online and offline convergence and mutual flow of traffic, and obtained accurate consumer data and behavior paths through big data, artificial intelligence, Internet of Things and other technical means, improving the user's shopping experience and achieving the goal of precision marketing in future of retail. Here's an in-depth analysis of the core elements of digital transformation from the three dimensions of "people, goods, and farms".
People: Members Digital
Digital drives domain-wide convergence, consumer insights, and precision marketing. Member marketing must first solve the problem of matching a degree. The use of member label model, link purchase, to achieve personalized and accurate communication touch marketing, "traffic" into "retention", while the use of digital marketing operation tools, collaborative and integrated operation of private domain traffic, to achieve customer turnover fission re-purchase.
Digital Supply Chain
In future of retail. A Traditional supply chain can not fully meet the needs of consumers, digital supply chain transformation has become a new trend in the future o retail. The digitization of goods, the digitalization, and intelligence of the supply process will enable enterprises to consumers like the product at a lower cost, faster speed to the consumer, to achieve rapid response to meet the personalized needs of consumers.
Field: Digital Stores
The digitalization of the field is the construction of the 10-channel online and offline scene centered on the consumer. Smart stores will realize the interoperability between stores and online stores, realize the link between stores and consumers, through smart identification, smart shopping, smart second floor, smart operations, smart cloud warehouse, smart marketing, and other technologies, enhance the consumer experience, and promote secondary marketing. "People, goods, field" digital transformation and upgrading, will help enterprises in the efficient meeting of customer needs at the same time, to create more value for enterprises.
Technology Will Likely Double Store Portability.
The future of retail is the result of the growing maturity of mobile Internet, Internet of Thing, and big data technologies, with artificial intelligence, AR/VR, biometrics, image recognition, robotics, and other technologies more mature, the application threshold is greatly reduced, new technologies are emerging, some leading retail enterprises will continue to apply the latest technology to enhance the consumer experience while reducing operational efficiency and cost reduction.
In the past two years, the development of artificial intelligence, The internet of Things, big data, intelligent robots, virtual reality, blockchain, and other emerging technologies have been used in the retail industry, which has led to changes in many aspects of retailing. Technology enhances the consumer
Omni-Channel Operation
In the supply chain, we identify the measures successful companies have taken, which include fundamentally transforming their supply chain to enable a true omnichannel experience, taking more agile approaches when designing their supply chain network, building new capabilities, and adjusting their operating model. We take a look at how retailers can keep up with customer,expectations as omnichannel shopping becomes the new normal—including building and maintaining a connected inventory strategy, which increases transparency and access to stock wherever it sits in the supply chain to better fulfill customer needs.
20 percent between the beginning of 2014 and early 2019. Yet despite the buoyant economic environment, many brick-and-mortar stores are struggling.
In part, that's due to the rise of e-commerce, which since 2016 has accounted for more than 40 percent of US retail sales growth. In our most recent consumer survey, 82 percent of US shoppers reported spending money online in the previous three months, and the same percentage used their smartphones to make purchasing decisions. Not surprisingly, younger shoppers favor e-shopping even more: 42 percent of millennials say they prefer the online retail experience and avoid stores altogether when they can.
Meanwhile, the strong economy and record-low unemployment are increasing wage pressure and store operating costs. In the last three years, more than 45 US retail chains have gone bankrupt. Retail stores have a real future. Yet rumors of the physical store's death are exaggerated. Even by 2023, e-commerce is forecast to account for only 21 percent of total retail sales and just 5 percent of grocery sales.
And with Amazon and other major internet players developing their brick-and-mortar networks, it is becoming increasingly clear that the future of retail belongs to companies that can offer a true omnichannel experience. Retailers are already wrestling with omnichannel's demands on their supply chains and back-office operation.
Under across channels, the initiative to shop is in the hands of consumers, who can use social media to select retailer terminals and enjoy the ultimate shopping experience. From the retailer's point of view, 1000 channels are based on multi-channel, the integration of various channels, so that the front and back-office systems to achieve integration, to provide customers with a seamless experience. From the consumer's point of view, 100-channel is to allow consumers to select products in one channel, compare in another channel, and finally choose the third channel to pay for purchases.
Mobile payments will open up consumer online and offline data, on the one hand, the experience will be more convenient, on the other hand, consumers in the across the channel behavior will be tracked and analyzed. A robust consumer behavior database provides input for segmented consumer populations, accurate preference analysis, and advances reverse customization. That is very important for the future of retail.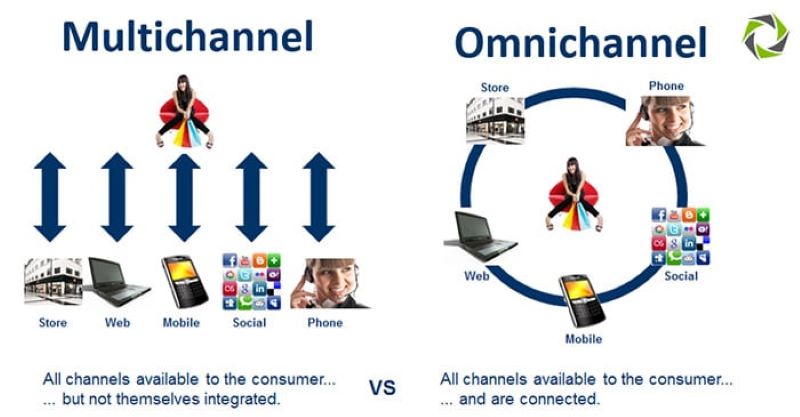 Invisible Power – Change in Demand.
The improvement of the consumption chain. Red-collar suits and other suits, furniture, tea. and other commodities, based on high gross margin space, began to provide consumers with customized value-added services and based on consumer data, data transformation supply chain, to achieve C2B or C2M model as future of retail way. A class of retailers occupies the fresh market, positioning the middle and high-end people (such as white-collar workers, etc.), through the online or offline to provide convenient fresh access services.
Online e-commerce often through the "front warehouse" cloth point or close to the cooperative convenience store way to achieve fresh warehouse layout as close to consumers as possible, to meet the "two hours up" or "one hour up" and other services, such as daily fresh, U palm cabinet and so on. As consumers learn more and more about e-commerce platforms, social e-commerce is emerging.
Social e-commerce typically uses social tools to aggregate a large amount of front-end demand and then make a unified back-end purchase. Consumer demand is the traction of new retail, consumer change represents the change of the market, and naturally is the trend that the future of retail should follow. The change of consumer is mainly reflected in the change of consumer structure and the change of consumer demand and preference brought about by the upgrading of consumption. Among them, changes in consumer structure include changes in consumer age structure and geographical structure.
In an ever-volatile environment, the speed of executive and efficient use of resources is crucial.
Uni Marketing
marketing is the integration of all kinds of reachable consumer channel resources, the establishment of a full-link, accurate, efficient, measurable cross-screen channel marketing system, is a consumer-focused consumer penetration model. In the environment of high interconnection between people, people and things, people, and media, the whole domain of marketing make the decision-making path of consumers change, so that the online and offline is no longer an independent, branch combined in future of retail.
Future of retail, marketing is no longer a cost, it is an investment. Real data marketing, which make you willing to spend more advertising, even in the robot advertising company, marketers as long as the focus on brand positioning and product innovation is sufficient, fine-grained operation of all contacts, do not waste time to deal with repetitive trivial matters, the highest efficiency to maximize marketing results in future of retail.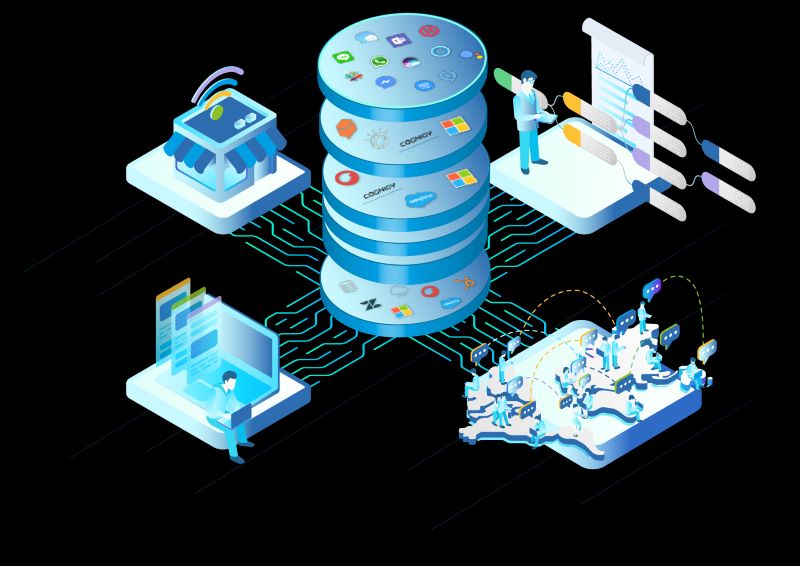 Realize Social Traffic Through Retail Scene
Mobile Internet to the existence of people to an unprecedented height, this period brewing scene thinking, pay attention to user experience, product design more around the user's actual situation and consumption habits, through cross-border integration between industries and the resulting community effect, the consumer market iteration, to achieve the sticky interaction between merchants and consumers. This breaks through the previous limits of commercial conduct once goods are produced and sold.
First, enterprise products will enhance the user experience based on scenario design capabilities. For example, you want to keep running, but often for a variety of reasons half-way through. WeChat has turned on the WeChat motion function, by recording user steps, and friends PK and other modes of motion motivation. A simple running exercise has become a sports experience with many scenes. The makeup counter trial outfits, in conjunction with the POP signs gives customers correct trial guidance and transforms customers' real experience experience
Second, when the product experience is inadequate, the enterprise will establish the appropriate service scenario to impress customers. For example, if we buy a house, Rough is bound to be greatly reduced, and see the model house will have a "home" feeling to stimulate the desire to buy. Through the scene to impress the customer's desire to buy, stimulate the consumer's resonance, promote the sale of products and services. There's also the ability to improve the customer experience with big data analytics to anticipate the consumer scenario.
Personalize The Experience
Experience is an element of scene-based thinking. Whether it's marketing or the actual use of the product, the experience is always the first thing people touch and care about. This is especially important in the future of retail. In traditional marketing, consumers are price-sensitive because they meet the needs of most people, economies of scale dominate, personality consumption is suppressed, and people have little room to choose goods and services.
With the development of the internet and artificial intelligence technology, personalization is becoming possible. Merchants take the experience as the core, driving instant interaction with customers, thus defining new categories and developing new markets.
At this point, retail design is particularly important. Including the use of retail props. Scenario-oriented, story-oriented scene props resonate with customers and attract them to try out and then buy
Cross-border Integration
The fast-paced lifestyle makes hot work increasingly unstable, and in addition to working throughout the day, people are exposed to multiple scenes such as shopping malls, cafes, cinemas, gyms, parks, etc. The influx of information has put people in the face of a wide variety of markets. In the fierce market competition, how to let users notice themselves.
And has always been sticky is the focus of each business in marketing. We know that the closer a business is to consumers, the more likely it is to drive consumption, and the best way to do that is to integrate into their lives. Make full use of fragmented time, series of life scenes, stimulate people's desire to consume. A fashion and worm model in future of retail.
Diversified network characteristics connect multi-point areas across industries, making cross-border convergence and innovation possible. In Argentina, there is a large home appliance retailer called Ribeiro, which promotes imitation wheat and features smart tooth installments. Its brand philosophy is to let consumers feel their daily expenses can buy cost-effective goods.
To this end, Ribeiro has implemented an interesting marketing program: in cooperation with the taxi industry, a monitor is installed in the side seats of the taxi carriages with the Ribeiro logo, where passengers can see not only the mileage, but also Ribeiro's merchandise information, and when the number of miles displayed reaches a certain number, the product display bar returns the Ribeiro goods that can be purchased for the corresponding mileage.
That is to say, through the same price but different commodity concept replacement, tell the target user, the original usual car money is equal to the product's installment down payment. The image of the goods thus becomes lifelike, and the fragmentation time of consumers is fully released. That is the future of retail.

Communities Marketing In Future Of Retail
To meet the multiple, dynamic, fragmented pace of life, enterprises need to be designed according to different consumption scenarios, giving the market different consumption logic. When users with the same characteristics and needs come together, a sub-culture is brewed, creating a community effect. The increase of consumer stickiness constitutes the maximization of the value of the scene. The community is divided according to the consumer's consumption frequency and distribution characteristics according to the frequency/interval, dense/wide area two sets of scenarios.
Different lifestyles can spawn a number of related industries, such as for people with fitness habits, around smart sportswear will form a rich industry chain. And like the wedding market, only limited to specific scenes, not enough stretch, there is a large information asymmetry, so the profit is very high. Dense scenes based on community associations can give rise to different contextual meanings: flowers like Valentine's Day, apples on Christmas Eve, and when everyone is immersed in the festive atmosphere, with dazzling packaging, prices are no longer sensitive, and consumer behavior erupts at a specific time.
The emergence of Starbucks has redefined drink consumption, and drinking coffee in places with style has become a fashion identity symbol, effectively increasing the added value of the product. Increase the frequency of intermittent scene consumption, the wide-area scene to the dense scene, so that consumers anytime, anywhere to accept scene services, which there are a large number of market gaps.
Unprecedentedly developed social media and information dissemination make users prone to offsets when choosing to consume, and young consumers seem to be more focused on personalized experiences. Thus, enterprises in addition to focusing on the product service itself, but also to convey the emotional temperature of the brand story, improve the user's sense of participation and share motivation, so that the consumer experience unique into a group recognized lifestyle.
This is still an extension of the consumer-centric theory. Community businesses such as convenience stores, boutique supermarkets, and community-based shopping centers make the experience easier for consumers and significantly reduce venue rents. With the integration of retail, the development process gradually accelerated, low investment costs, short maturity cycle of community retail will become an important pusher to support the development of the industry.
From the long-term development point of view, "small and beautiful" community-based retailing will be more in line with the objective needs of the consumer market under the new situation. The role of the community as the main offline traffic inlet will become increasingly important in the future of retail. For the vast number of brands, the future of retail is not only a change in channel patterns but more importantly, affects the competitiveness model of the consumer goods industry – products and brands have become more important than ever. "Consumer-centric" is no longer a slogan, it needs to be implemented in all areas of the business in the fine operation in the future of retail.
The Rapid Expansion Of Unmanned Retail
In major office buildings and commercial centers, it is not difficult to find a variety of new vending machines, selling all kinds of daily snacks, drinks , and supplies, and supporting various channels of payment. At present, with the development of technology, the scale of infrastructure, and the popularization of mobile payment, unmanned retail has the objective conditions to accelerate its development. The sharp increase in labor and rent is no longer the main constraint. The entry of capital makes unmanned retail Retail is also getting a share that future of retail landscape.
The Supply Chain Is Agile And Humane
In the era of new sales, Wal-Mart improves its smart supply chain strategy through the following aspects.
(1) Reduce stores to create a smart supply chain. For Wal-Mart, shrinking the store area can improve store efficiency, cover more consumers, and provide better services.
(2) Create a deep integration between online and offline. Wal-Mart has carried out in-depth cooperation with JD.com in distribution and promotion conversion. As of July 2017, Wal-Mart has been able to provide "JD Daojia" in 134 stores in nearly 18 cities across the country to better satisfy consumers with the ultimate shopping experience.
(3) A strong and intelligent supply chain team is necessary for future of retail. Support the daily operations of more than 400 stores, make accurate supply and demand forecasts for retail business, timely replenishment and safe and efficient logistics and distribution, and deeply integrate end-to-end data in the supply chain to create flexible and agile service-oriented intelligence Supply chain, data realize precise marketing, and satisfy consumers' increasingly demanding consumption demands with better service quality.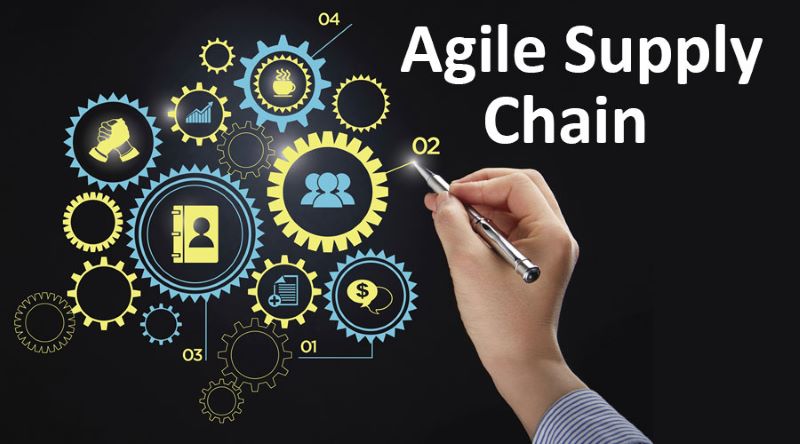 The Rise of New Retail Models In Future Of Retail
As consumer needs continue to shift, and brand loyalty wanes, smart brands and retailers are embracing some models that win over shoppers like convenience, expertise, treasure hunt, curation, entertainment, frictionless, and community in future of retail. Part of the examples below:
Off-price retailers, like T.J. Maxx and Marshalls, sell a wide array of excess inventory at discounted prices. For many consumers, the appeal of off-price is that they don't know what they'll end up buying when first entering the store. The experience thus turns into a treasure hunt, with consumers searching through the store to find the best-perceived deal.
The off-price channel has been a recent superstar in apparel. In the 12 months ending August 2019, apparel sales at off-price retail grew 3%, while total apparel declined 1%, as shown by our Consumer Tracking Service information.
Additionally, leading up to the Holiday 2019 shopping season, 16% of consumers planned to shop in the off-price channel, up to three percentage points versus the prior season. By comparison, planned shopping in most other channels remained relatively stable compared to the prior year, as shown by our Holiday Purchase Intentions study.
With consumers reporting that they pay nearly 60% less at off-price stores compared to traditional department stores, price is certainly an important element of the treasure hunt experience. Off-price retailers, however, deliver additional value to consumers who enjoy the time spent bargain seeking. "The off-price consumer is there to shop for herself and it is her time to escape," said Apparel Industry Analyst Maria Rugolo.
While the off-price channel draws an older demographic, Millennials and Gen Z are redefining the treasure hunt through different channels. Increasingly, younger generations look to purchase used clothing as a way to "enjoy the thrill of finding a unique item that others aren't wearing . . . while decreasing the demand for new products and the natural resources that go into making them" .
Future of retail, Innovations that change retail rules. Once established, these expectations will spread and eventually find you. And if you can see these expectations in advance and innovate to achieve them, then you can win!