Metal Tabletop Purse Display Stands For Fashion Stores
It's OK to just place the purses on a shelf for a display to your customers. However, I suggest you use a specific purse display stand for the most effective. The hung handbag is most like the looks when it is used, and its handles also display better.
Soonxin provides single and double arms metal purse display stands for retail store use. Rich catalog, full stocks, elegant styles, high-quality, and most of all – competitive price. Besides, we also accept custom design, you can request unique design, finish, material, and print your brand logo on the base.
Adjustable Purse Display Stand With Single Arm
According to your store layout, the single-arm purse display stand is suitable to set on the showcase, wall cabinet, and any place that just one face to the customers. The thin holder will hide behind the purse, making the purse looks like levitating in the air. Some products are with a semilunar hanger, which helps prevent the handle from being out of shape due to the long time press.
T-shape Double Hangers Purse Display Stand
The T-shape double-arms purse display stand is typically set on the open counter and table. They can display two purses simultaneously, which makes it convenient for customers to compare and choose. It also brings better balance, both physical and ocular. The total height of the fixture is adjustable. Besides, on some products, two hangers allow individual adjustment, to reach a better display effect.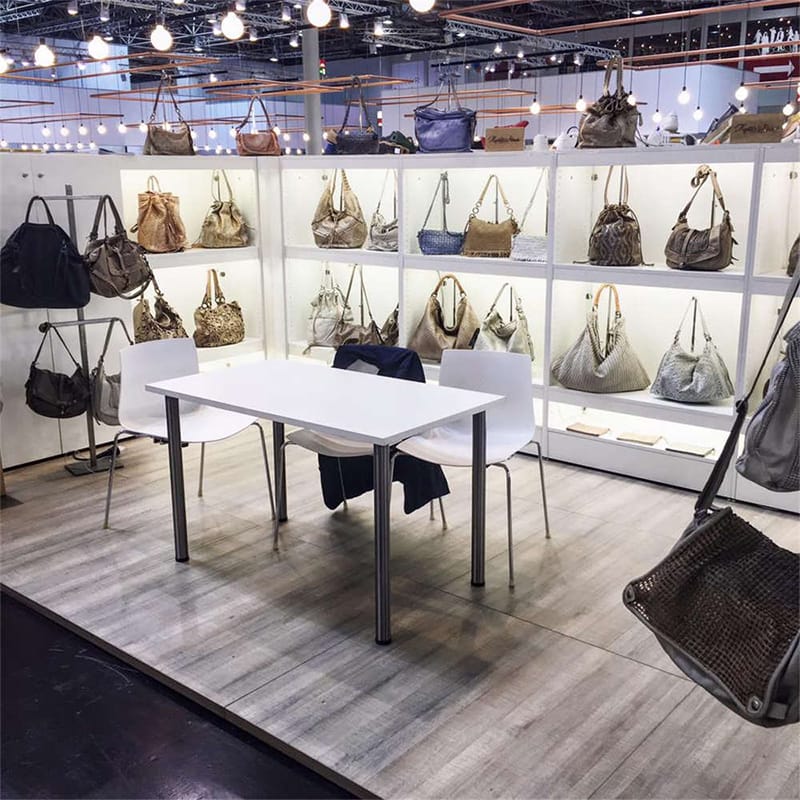 Installation Video