Metal Purse Display Stands & Handbag Racks For Stores
Ladies are hard to resist the charm of beautiful purses. However, you still need to display them better, so that to stimulate the desire to purchase thoroughly. The retail purse displays and racks that Soonxin supplied can help you achieve this goal.
Soonxin provides various metal purse display stands and racks. They all have fashion designs, totally showing elegance, better match and increase your store's style. We also provide custom service; you can request to change each product's construction, finish, and size in our catalog. Besides, for better display and promotion, you can print your brand LOGO on it, or add lighting sets, more attract your customers' eyes.
Adjustable Tabletop Purse Display Stands, Single & Double Arms
Purse display stands are typically set on the table, counter, and showcase. They are in small sizes, but have a well-designed balance and excellent weight capacity. The stands can hang up single or double handbags steadily to display. The metal body shows fashion and noble feelings; it will not influence the purse's attraction but match it better.
The height and angle adjustable purse stands can display each side of the purse in the best way. The hanger with a certain radian better protects the soft handle of the bag, preventing it from going out of shape from the long-time press. The EVA liner at the bottom can prevent the display stand from falling. Our custom service including LOGO printing to the base, better help your brand promotion.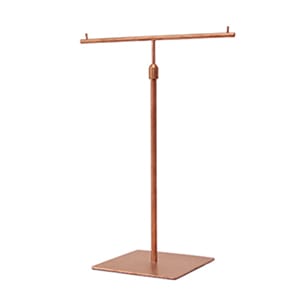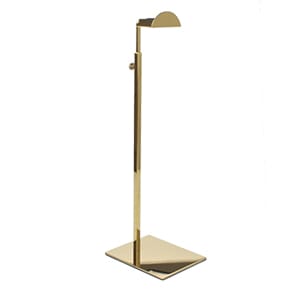 Floor Standing Purse Display Racks & Cabinets
Floor-standing purse racks are typically set on the retail store front gate to attract traffic, or at the side of the mirror to facilitate customers to take a quick review on different matches.
A purse rack can display multiple products at the same time, it also has an organizational effect. Under an excellent grouping(according to the style, price, and material) and placement, customers can find their ideal purse easily.
Soonxin provides various handbag racks, from a single display to multiple. Some designs are designed for specific quantity purse displays and promotions with a POP poster. Some are more flexible, they are with universal wheels at the base, which helps you organize your store's space easier.
Finish Options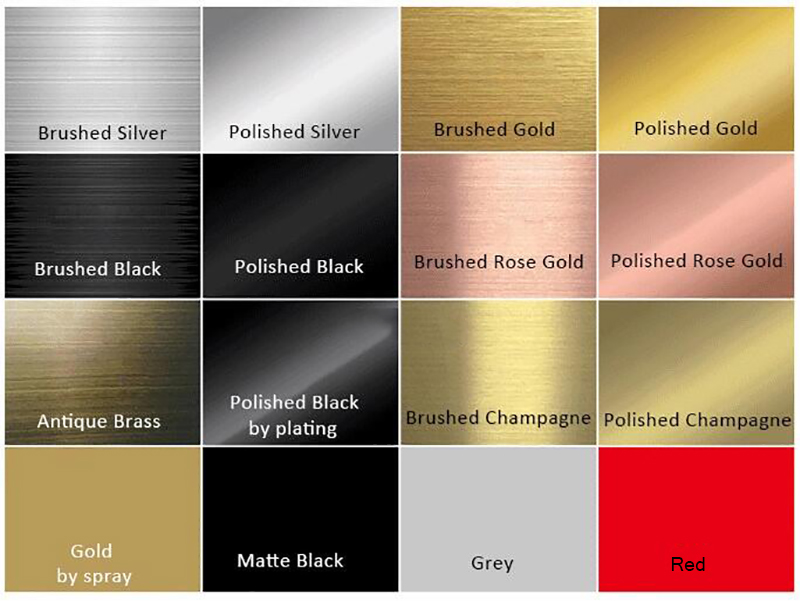 FAQ
Are these handbag racks easy to install?
Yes, it is very simple, only a hex wrench is needed, and it can be installed manually in a few seconds. Contact us to show a video for you.
Are these bag holders available in stock for small wholesale?
Yes, for commonly used styles such as mirror gold and silver single-pack racks, we keep stock all year round. Please consult according to the required quantity.
What is the minimum order of these store displays?
Our company mainly deals with wholesale deals, but if you insist on buying one set, or just need one set, we would be very likely to make the MOQ as 1 set for you.
What are the shipment terms and delivery times of your company?
Well, it depends on the quantity of your order. As you know, we need time to manufacture, but mostly, the shipment time is 3-8 working days after delivery, For Delivery way, for a sample and Bulk order <100KG, we will kindly suggest Express and Air freight, when Air freight and sea shipping for bulk order> 100KG. As for the detailed cost, it depends on your final order.
Are all the handbags showcase made of stainless steel?
For the desktop package rack, most of them are made of stainless steel, such as electroplated mirror gold, silver, rose gold, etc. Other colors, such as white, black, gray, etc., are Powder coating. You can choose stainless steel or iron according to your needs. For more wholesale custom products of the same type, iron material will be cheaper than stainless steel.
Will fingerprints be left on the mirror surface of the racks?
The material surface of the mirror surface can be processed by a fingerprint-free process. If you accidentally printed your handprint, you can wipe it with a cotton cloth.
How high is the adjustable height of the bag rack can get?
According to your needs, any height can be customized, and the base can be increased or heavier to improve the stability of the display rack.
You may also be interested in
Get The Product Catalog
Or