Metal Floor-standing Clothes Display Racks And Wall-mounted Rods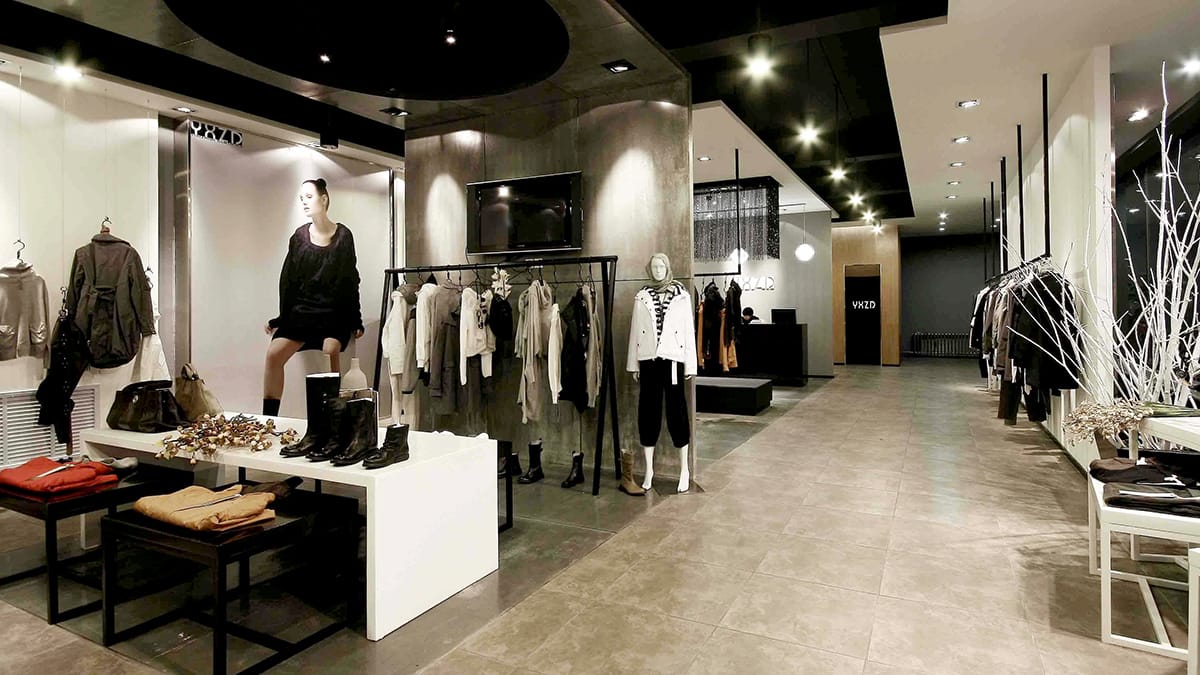 Are you looking for high-quality, durable, and stylish clothes display racks for your store or mall? Do you want to customize your display racks according to your brand style, personal requirement, industry feature, and store decor? If yes, then you have come to the right place!
Soonxin is an OEM & ODM factory from China, specializing in custom and wholesale store-used display fixtures. Our company has over 10 years of experience in the industry's design and manufacturing. We can offer the best solutions according to your needs and preferences.
Our clothes display racks are made from high-quality metal, which is resistant to corrosion, rust, and wear. They are also easy to assemble, disassemble, and move. You can choose from various surface treatments, colors, styles, and sizes to suit your store's theme and layout.
Floor-standing Clothes Display Racks (without wheels)
Ideal for creating a stable and permanent display layout that maximizes floor space efficiency while providing a sleek and organized presentation.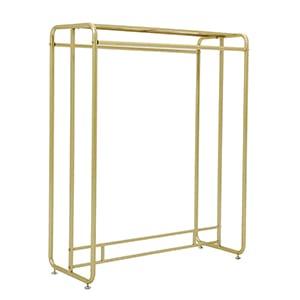 Gold Double Rods Floor Clothes Display Rack
Clothes Display Rack With Top Shelf
Metal Floor-standing POP T-shirt Display Stand
360 3 Tier Clothes Display Rack
Heavy-duty Metal Suits Display Rack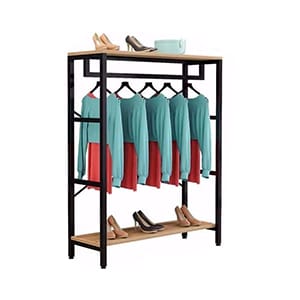 Multiple functions Suits Display Rack
Brand Slacks Promote Display Rack
Metal Clothes Display Rack With Wood Drawers
Simple Gold Clothes Display Rack
Combination Floor Clothes Display Rack For Shops
Metal Custom Logo Long Wigs Display Rack
Swimwear Suits Display Rack For Sport Shops
Floor-standing Clothes Display Racks (Moveable)
These racks offer the added advantage of mobility, allowing you to easily reconfigure your store layout or transport merchandise to different areas. Perfect for dynamic retail environments.
Moveable Brand Clothes Selling Shelves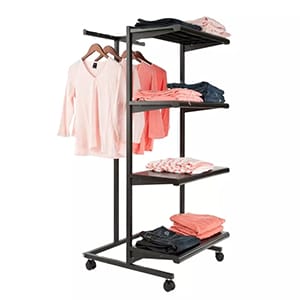 Heavy-duty Moveable Clothes Selling Shelves
Moveable POP Brand T-shirt Promote Shelves
Brand Promote Moveable Clothes Selling Shelves
Moveable 4-side Heavy-duty Suits Display Rack
POP Brand Clothes Promote Shelves With Wheels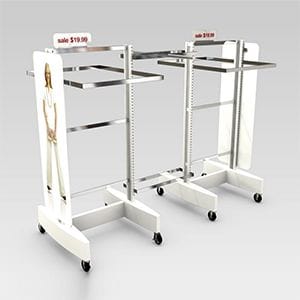 Combination Heavy-duty Moveable Clothes Selling Shelves
Moveable Metal Clothes Display Rack
Simple Moveable Clothes Rack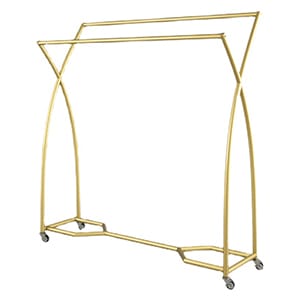 Golden Double Rods Moveable Clothes Rack
Moveable Metal Coats Display Rack
Sweatshirt Display Rack With Custom Poster
Rotatable Clothes Display Racks
Enhance the accessibility and visibility with our rotatable racks. These racks enable customers to browse through garments effortlessly while adding a touch of interactivity to your store's ambiance.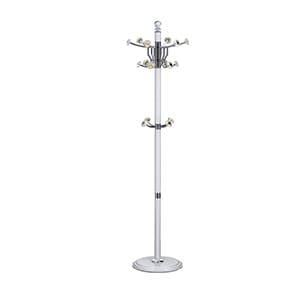 Rotatable Hats And Clothes Display Rack
Moveable And Rotatable Clothes Display Rack
Collapsible 3 Tier T-shirt Selling Rack
Rotatable 3 Tier Floor-standing Clothes Display Rod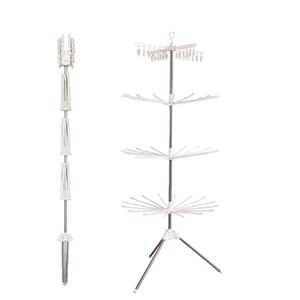 Collapsible 4 Tier Clothes Display Rack
Rotatable 6 Tier Cloth Accessories Display Rack
Metal Rotatable Clothes Display Rack
Tabletop Rotatable Clothes Accessories Display Stand
Wall-mounted Clothes Rods
Optimize your wall space and provide a streamlined display solution for hanging garments. These racks are excellent for showcasing specific collections or highlighting featured items.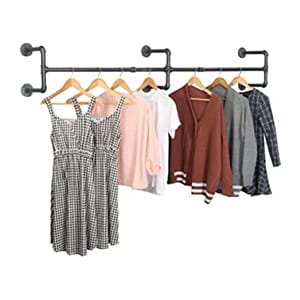 Heavy-duty Wall-mounted Clothes Hanger Rod
Simple Wall-mounted Single Rod For Clothes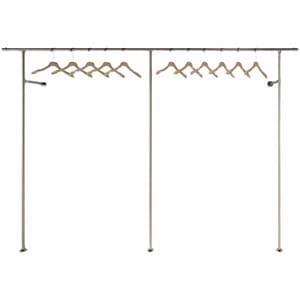 Wall-mounted High Clothes Display Rack
Wall-mounted Reinforced Clothes Display Rods
You may also be interested in
Send Your Required Now!
Or