Stores and Retails Use Shoe Risers | Display Stands | Frames & Blocks
High-heeled shoes are elegant. They should not be placed on the shoe wall like sneakers but match an as elegant metal riser, displayed at the most traffic site in the store or the showcase.
Compared with acrylic ones, metal shoe riser has more advantages: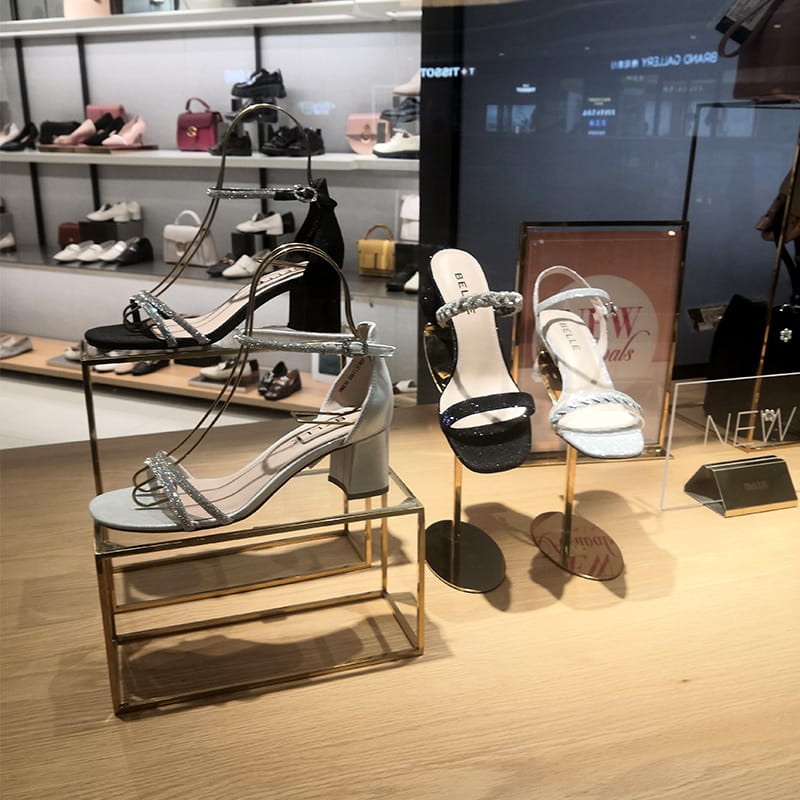 Single Shoe Display Risers
The store and showcase' space is limited. Many times, you just need to show one shoe of the pairs. However, you should still match this shoe with a quality riser to display the best view of it.
Pairs Shoes Display Stands
The pair-shoes display stands do not take much more space than the single ones. Except for placing one pair of shoes, you can also display two single different, letting your customers better contrast. The patchwork of heights and lows also makes a unique space sense.
Shoes Display Frames & Blocks
Some high-class shoe stores love using metal frames and blocks to display shoes. These display fixtures give a modern style, the shoes also get richer and more flexible display ways. The larger reflected surface and carved help customers better know each inch of the shoes.