Custom Acrylic Lipstick And Lip Gloss Display Fixtures
As a beauty salon owner or cosmetic store manager, you know that the way you showcase your products can make a significant impact on your sales. When it comes to lipstick, having beautiful display fixtures can attract more customers and encourage them to try new products. That's why our customizable acrylic lipstick displays are the perfect addition to your store.
Our acrylic display fixtures are not only stylish but also highly customizable. You can choose from a variety of designs, including the popular POP stand, multiple cells drawer, organizer tower, and display tray, to fit your unique needs. Moreover, you can customize the color, size, and design to match your store's branding and decor, creating a cohesive and professional look that will impress your customers.
28 Cells Rhombus Lipstick Display Tower
12 Cells Clear Acrylic Lipstick Drawer
72 Cells Lipstick Display Tray
Brand New Lipstick Promotion Stand
POP Brand Lip Gloss Promotion Stand
Small 6 Cells Acrylic Lipstick Drawer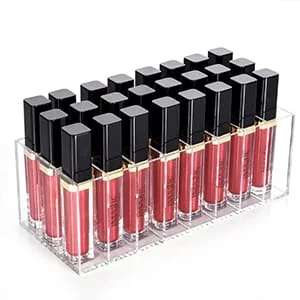 24 Cells Clear Acrylic Lip Gloss Drawer
16 Cells Lipstick Display Set
Acrylic Countertop Lipstick Display Tower
Clear Acrylic Lipstick Storage Stand
POP Brand Lip Makeups Display Stand
Tabletop Acrylic Lipstick And Lip Gloss Organizer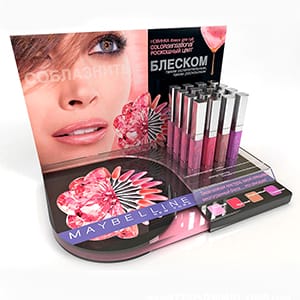 POP Brand Lipstick Promotion Stand
16 Cells Rhombus Lipstick Organize Tower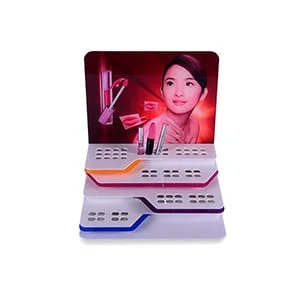 Acrylic POP Lip Gloss Display Stand
Clear Acrylic Rotatable Lipstick Display Tabletop Tower
Rotatable Acrylic Lipstick Organizer
36 Cells Lipstick Display Drawer
33 Cells Acrylic Lipstick Tray
Acrylic Tabletop Lip Gloss Display Stand
Luxury Brand Lip Makeups Promotion Stand
Round Lipstick Display Stand
Features
You may also be interested in
Send Your Required Now!
Or