Large Floor Standing Shoe Racks & Shelves For Retail Display
Soonxin supplies various display fixtures for many shoe stores. Except for the shoe stands and wall shelves, we also have large floor-standing metal shoe racks. A good shoe rack makes your products get better display and sells more. They can also organize shoes better, making your store looks more style.
Different shoe rack suits different shoes. For example, a simple hanger rack fits light slippers, multi-tier racks are good for men's shoes, and the multi sides one suits sneakers display. If you are running a brand and want to promote a new product, the POP poster display rack may be the best choice.
There are many types in our catalog, and they are in adequate stock. Besides, we also accept customized designs; all styles, sizes, constructions, and finishes can be manufactured based on your design.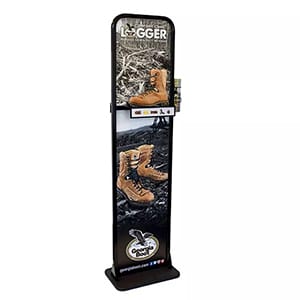 POP Shoe Rack For New Publish Promotion
20″ L x 20″ W x 59″ H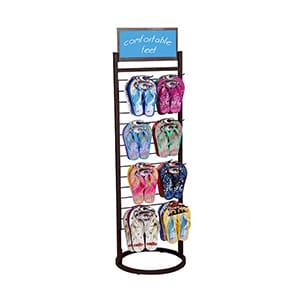 Simple Floor-standing Slipper Rack
20″ L x 20″ W x 50″ H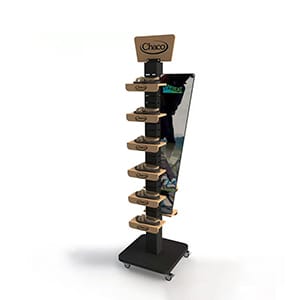 5 Tiers Metal Shoe Rack With Universal Wheel
15.8″ L x 15.8″ W x 59″ H
Retail Slipper Rack With Universal Wheel
27.6″ L x 17″ W x 59″ H
Floor-standing Double Columns Shoe Display Rack
15.8″ L x 15.8″ W x 59″ H
Features
You may also be interested in
Send Your Required Now!
Or