The Ultimate Solution for Chic and Functional Beauty Storage
When it comes to makeup and beauty products, the organization is key. Nobody wants to spend hours sifting through piles of products to find their favorite lipstick or eyeshadow palette. That's where acrylic cosmetic organizers come in.
At Soonxin, we offer a wide range of acrylic cosmetic organizers designed to keep your beauty products neat, tidy, and within reach. Our organizers are made from high-quality, durable acrylic material, ensuring that they'll stand the test of time. Plus, our clear acrylic design allows for easy visibility and accessibility to your beauty products, so you'll always be able to find what you're looking for.
One of the best things about our acrylic cosmetic organizers is that they're completely customizable. We offer a variety of different designs to fit your specific needs and preferences, so you can create the perfect organizer for your unique collection of beauty products. Whether you need a simple lipstick holder or a multi-compartment organizer to store all of your favorite makeup products, we have you covered.
Our acrylic cosmetic organizers are not only functional but also add a touch of elegance and sophistication to any vanity or countertop. With a sleek and modern aesthetic, our organizers will enhance the overall look and feel of your space. Plus, with various sizes and configurations available, you can choose the perfect organizer to accommodate different types of products.
They are also easy to clean and maintain, ensuring that they'll look brand new for years to come. And because they're lightweight and compact, they're perfect for travel or on-the-go use. You can take your favorite beauty products with you wherever you go, without having to worry about them getting lost or damaged.
Our acrylic cosmetic organizers aren't just great for personal use – they're also perfect for businesses. If you're a beauty store or salon owner, our customizable branded options can help enhance your merchandising strategy and showcase your products in the best possible light.
In conclusion, if you're looking for a chic and functional solution for your beauty product storage needs, look no further than our acrylic cosmetic organizers. With their customizable design, durable material, and sleek aesthetic, they're the perfect addition to any vanity, countertop, or beauty store. Order yours today and get organized in style!
Combinable Tabletop Clear Acrylic Makeup Organizer
4 Tiers Acrylic Makeup Organizer Container
Clear Acrylic Cosmetic Organizers With Drawers
Modern 3 Tiers Acrylic Makeup Organizer Table Drawer
Rotatable Tabletop Cosmetic Organizer With Light
Simple Style Clear Acrylic Tabletop Cosmetic Drawer
Acrylic Cosmetic Sets Display Organizer
Clear Acrylic Rotatable Makeup Organizer Tower
Modern Clear Acrylic Tabletop Cosmetic Organizers
Round Acrylic Makeup Brushes Organizer Pot With Lid
Round Acrylic Cosmetic Organizer Tray For Bathroom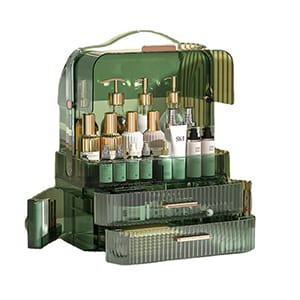 Acrylic Portable Makeup Sets Organizer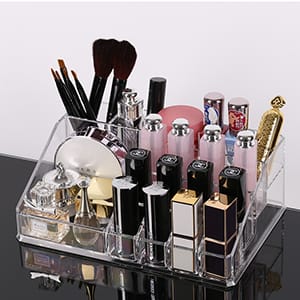 Clear Acrylic Tabletop Cosmetic Stuff Organizer Drawer
Rotatable Acrylic Cosmetics Tabletop Organizer Tower
Traditional Clear Acrylic Cosmetic Organizers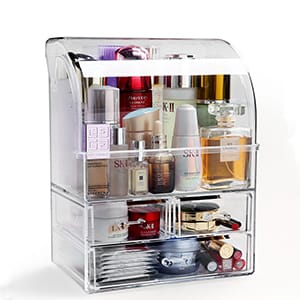 Clear Acrylic Makeup Tools Storage Box With Lid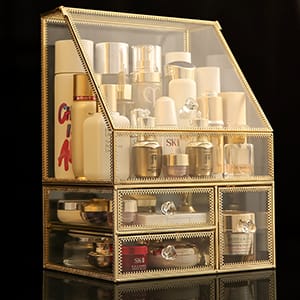 Clear Acrylic Cosmetic Organizer Box With Lid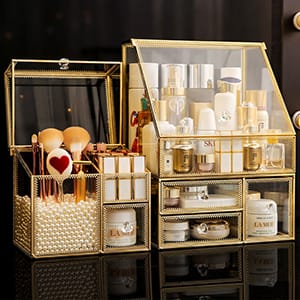 Free-combined Acrylic Makeup Organizers
Rotatable Clear Acrylic Tabletop Cosmetic Organizer
Wall Mount Acrylic Cosmetic Organizer Tray For Bathroom
Features
You may also be interested in
Send Your Required Now!
Or