Metal Clothes & Accessories Displays: Showcasing Fashion with Style and Versatility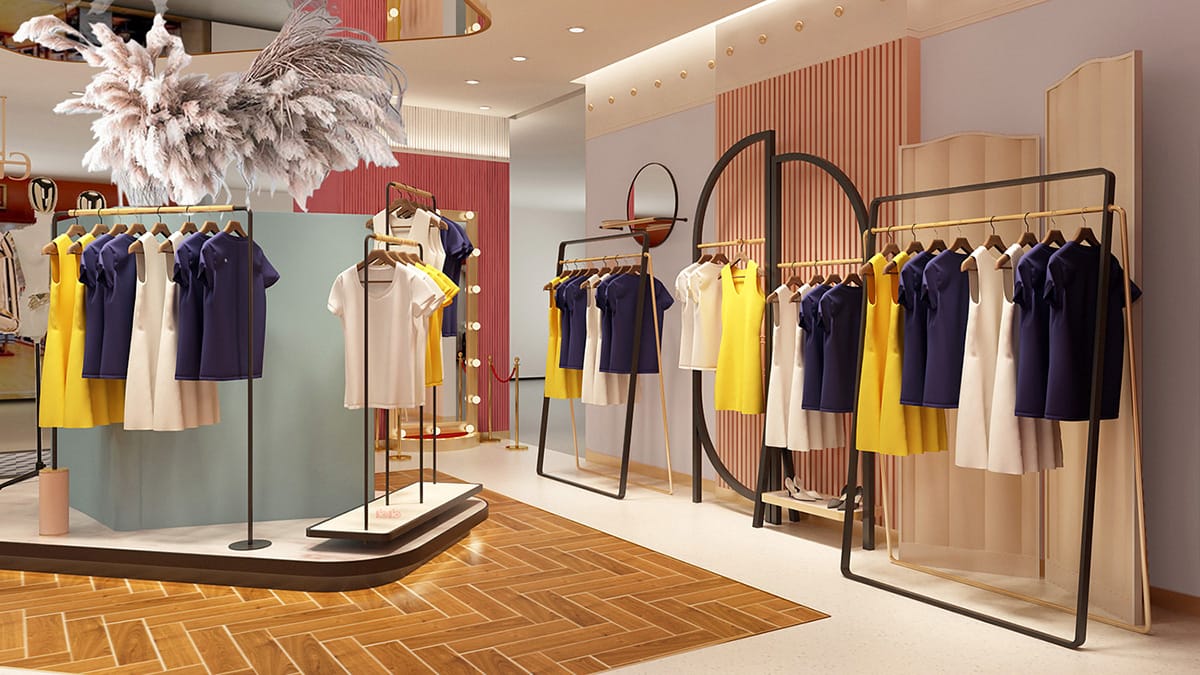 At Soonxin, we understand the importance of creating an appealing visual display to attract customers and boost sales. Our metal clothes display racks offer a perfect blend of durability, versatility, and customization, allowing you to transform your clothing store into a captivating shopping destination. Whether you're a clothes shop owner or a mall operator, our range of display racks is designed to meet your unique needs.
Clothes Display Racks
Our floor-standing clothes racks are ideal for displaying garments of different types and sizes. They can be fixed or movable, depending on your needs. They are also designed with hooks, rods, or shelves to provide more storage space and display options.
Features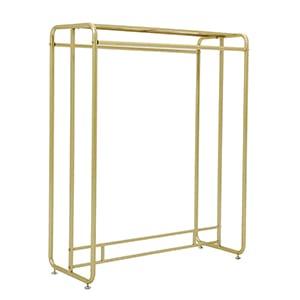 Gold Double Rods Floor Clothes Display Rack
Moveable Brand Clothes Selling Shelves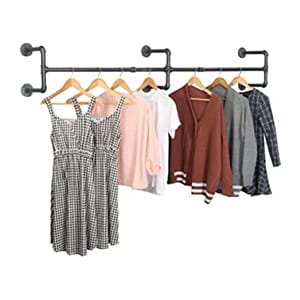 Heavy-duty Wall-mounted Clothes Hanger Rod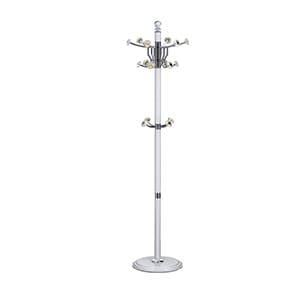 Rotatable Hats And Clothes Display Rack
Tabletop Ties And Scarves Display Stands
Our tabletop ties and scarves display stands are ideal for displaying accessories such as ties, scarves, belts, hats, gloves, etc. They can be placed on any tabletop surface such as counters, or shelves.
Features
Brassy Height Adjustable Tie Display Stand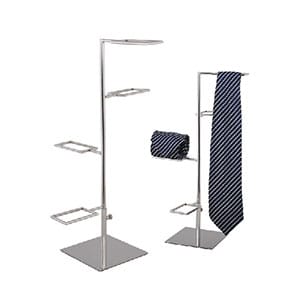 Silver Four Pairs Tie Display Stand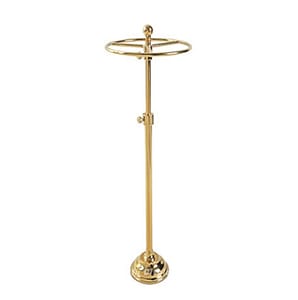 Gold Height Adjustable Tie Display Stand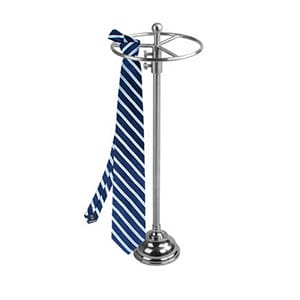 Silver Metal Height Adjustable Tie Display Stand
Metal Two Pairs Tie Display Stand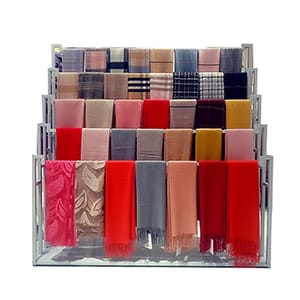 Tabletop 4 Tier Scarves Display Rack
Tabletop Belts Display Stands
Make a statement with your belt collection using Soonxin's tabletop belt display stands. These stands are designed to exhibit the versatility and fashion-forwardness of your belts, providing a visually captivating experience for customers.
Features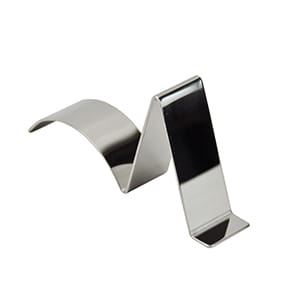 Creative Metal Belt Display Block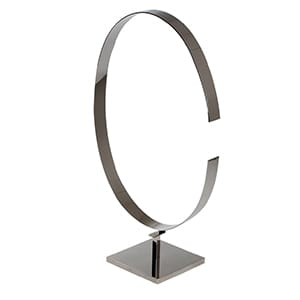 Metal C-type Belts Display Stand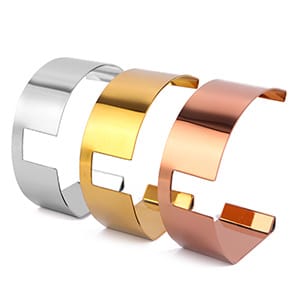 Custom Color Belts Display Metal Rack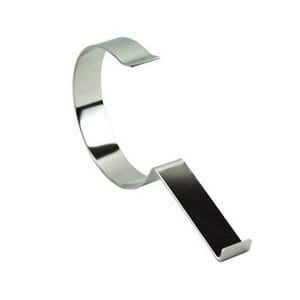 Silver C-type Belt Display Fixture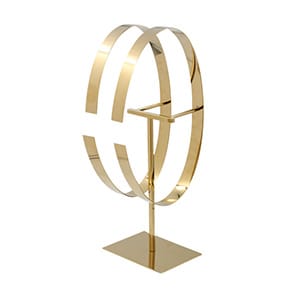 Double C-type Belts Display Stand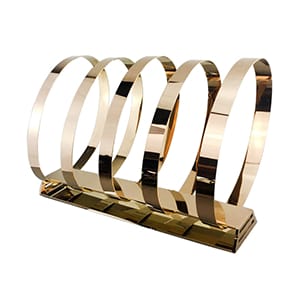 Tabletop 5 Belts Display Stand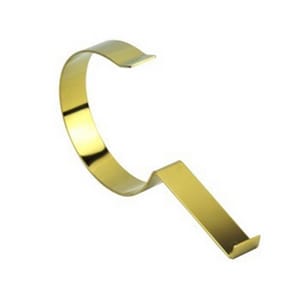 Gold C-type Belt Display Fixture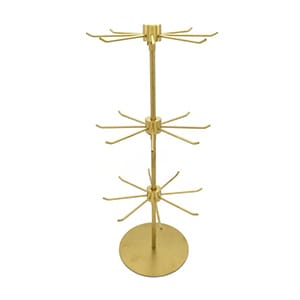 Tabletop Rotatable Multiple Belts Display Rack
Stockings And Wigs Display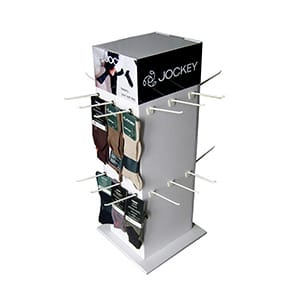 4-side Countertop Socks Display Stand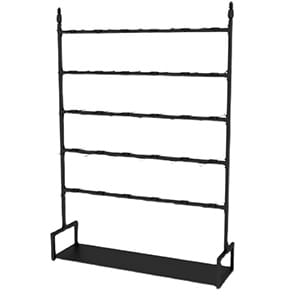 Metal Floor-standing Socks Display Rack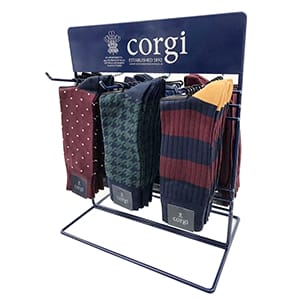 Tabletop Socks Display Stand With Brand Logo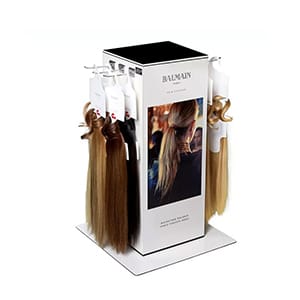 Tabletop Wigs Display Stand With Poster
FAQ
Can I customize the surface treatment of the metal display racks?
Absolutely! We offer customizable options for surface treatment, including powder coating, electroplating, and more. Choose the finish that best suits your store's aesthetics and brand image.
Are the display racks suitable for heavy garments?
Yes, our metal display racks are designed to withstand the weight of various garments, including heavier items like coats and jackets. They provide stability and durability, ensuring your merchandise is presented securely.
Can I order in bulk quantities?
Certainly! We welcome bulk orders from clothes shops and mall owners. Whether you need a large quantity of a specific rack type or a combination of different racks, we can accommodate your requirements.
Do you provide installation instructions for the display racks?
Yes, we provide detailed assembly instructions with each display rack. The installation process is user-friendly and straightforward, allowing for easy setup without disrupting your store's operations.
Can I reconfigure the movable display racks?
Absolutely! Our movable display racks are designed to provide flexibility in your store's layout. You can easily reconfigure them to adapt to changing needs, allowing for seamless adjustments and store transformations.
You may also be interested in
Get The Product Catalog
Or