Custom Metal Display Fixtures And Organizer Racks For Retail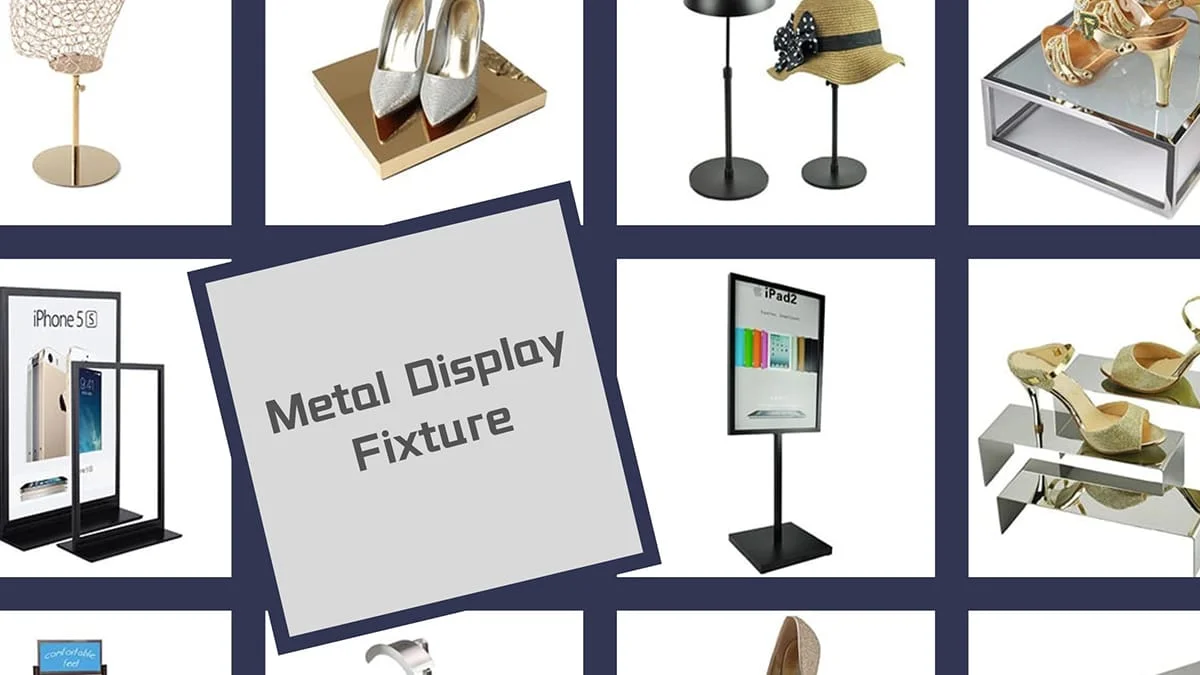 Except for acrylic, stainless metal is also a popular material for making retail display fixtures. Metal is more solid and durable. The most important is that its charming, light-reflecting surface gives a noble feeling(especially under lighting). That makes it very suitable for shoe stores, brand cloth stores, and luxury stores.
Besides the small tabletop display sets, most outdoor poster stands are made from metal; their weight helps them stand still in the strong wind, and the oxidation-resistant coating makes them can be used long enough.
Soonxin has over 10 years of experience in the display fixtures industry, selling various high-quality display and sign products. Except for the rich catalog, we also accept custom designs. Just send us your design and what you need, and we'll finish the rest. A bulk purchase always gets the most favorable quote.
Metal Handbag Stands
The simple style and height-adjustable purse stands can let the handbags look like they are floating in the air, making them catch customers' eyes more. The excellent balance design won't let the purse fall, and you can also print your brand logo on the base to reach a better promotion. There are also floor-standing handbag racks, which can display more goods but take less space, and they are easy to move.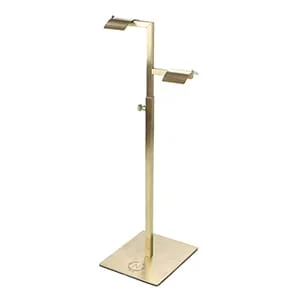 Two Individual Adjustable Arms Purse Stand
T-shape Matte Adjustable Purse Display Stand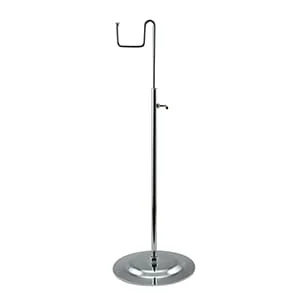 Tabletop Adjustable S Hook Handbag Stand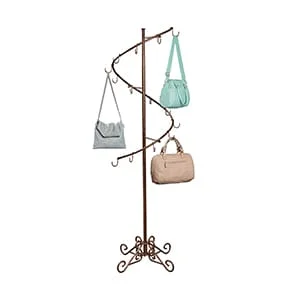 Rococo Metal Purses Display Rack
Metal Shoe Risers
Various display fixtures for shoes like sneakers and high-heeled, include height-adjustable stands, shoe risers, ladders, and modern-style frames. For the retail multiple display requirement, you can consider our floor-standing shoe racks, or the shoe wall which is easy-mount but creates a shocked visual focus.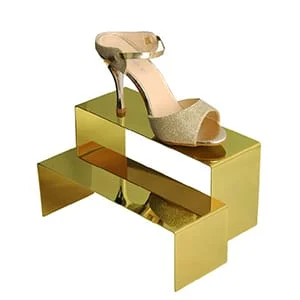 Polish Gold Two Steps Shoe Riser Display-tuya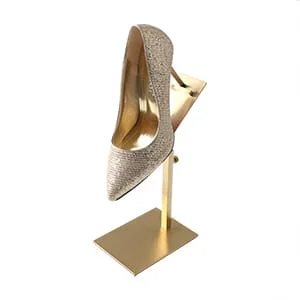 Gold Adjustable Shoe Riser For Single Shoe
Gold Block For Shoe Display
POP Shoe Rack For New Publish Promotion
Metal Poster Stands
The large floor-standing metal poster stand is the best choice for brand outdoor promotion. They are typically used at the front gate of hotels, airports, restaurants, and shopping malls. Their weight helps them won't easily to fall in the strong wind; the transparent acrylic panel can better protect the poster inside and display the message clearly at the same time. And the small countertop poster stands also have these advantages, and they take lesser space.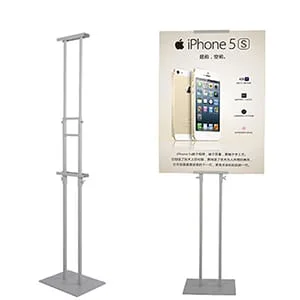 Stand-Up Telescopic Promotion Poster Holder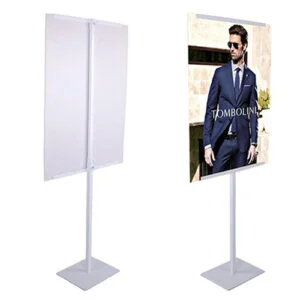 Classic Poster Banner Board Display One Direction ​
Double Sided Poster Stands Free Standing Glossy Finished​
Free Standing Floor Poster Stand
Metal Hat & Cap Display Rack
The hat display stands in modern and elegant styles. Most items' height and display angle are adjustable. There are also unique design head models that display your hats in the best state. The large floor-standing cap racks can display and organize many caps simultaneously, letting your customers contrast and pick more conveniently.
Gold Dome Top Hat Display Rack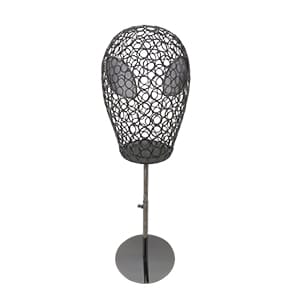 Modern Wire Head Model Hat Stand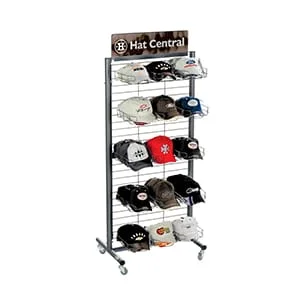 5 Layers Cap Shelf With Universal Wheels
Matte Black Wire Tabletop Hat Stand
Get The Product Catalog
Or