Last Updated on 2 years by soonxindisplay
What are Acrylic Signs?
Acrylic signs are made from a cast polymer that is colorless, transparent, and durable and is a perfect substitute for traditional glass. Acrylic signs are made of a colorless, transparent, durable polymer material, formed into plastic sheets, that resembles the clarity of glass. Because of acrylic's versatility, flexibility, strength, and lighter weight, it is often referred to as glass, which is naturally more fragile.
Because of their depth, clarity, and beauty, they are often used as a lobby, directional, and architect age. ural. Acrylic signs display are made with UV ink printed directly onto the material. However, they can also be used as rigid substrates for attaching vinyl lettering or print films like opaque and clear window decals.
Acrylic signages are excellent choices for a simple yet beautiful look for any office, business, or professional setting. They are 100% customizable and one of the best ways to showcase your logo or brand. They Able to be printed with a full scale of colors, acrylic signs provide a clean, sophisticated look to virtually any space. Acrylic may also be referred to as Plexiglas®, Lucite®, Acrylite®, Crylux®, Perspex®, or plastic glass, among others.
Types Of Acrylic Signs?
Desk Nameplate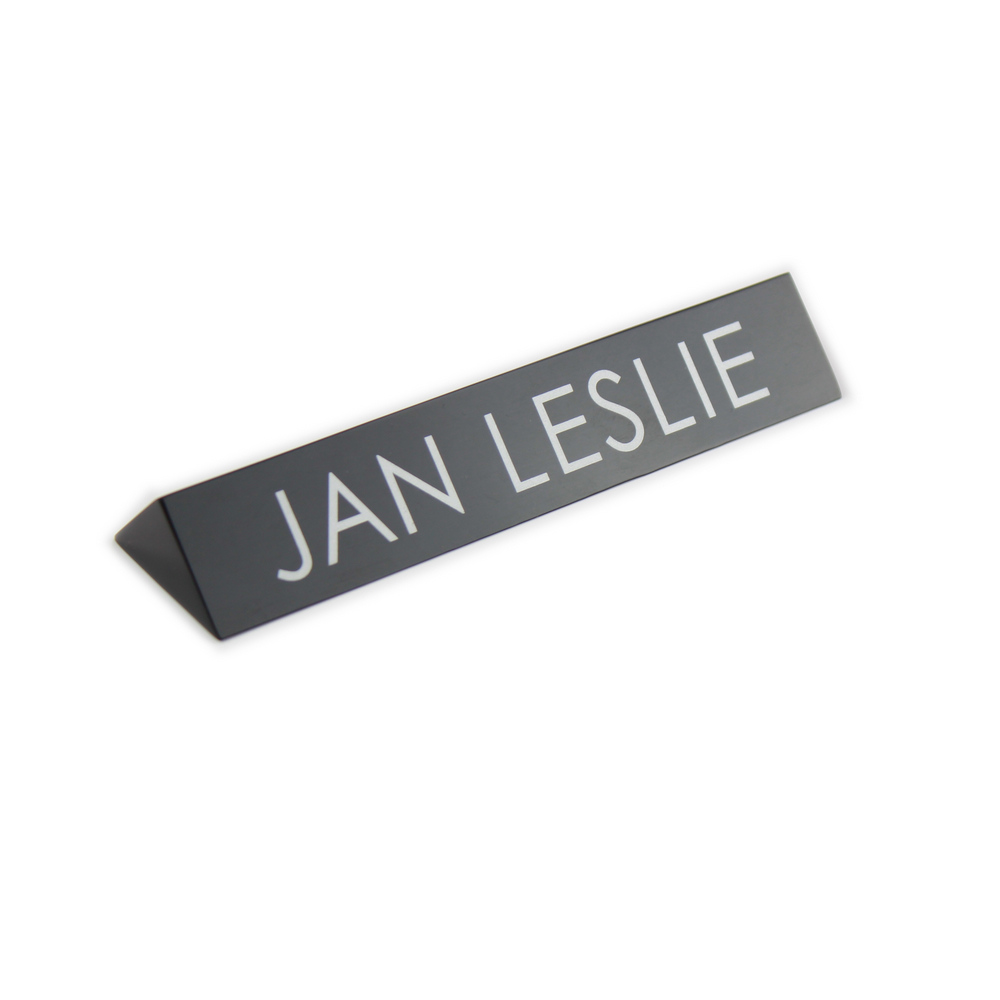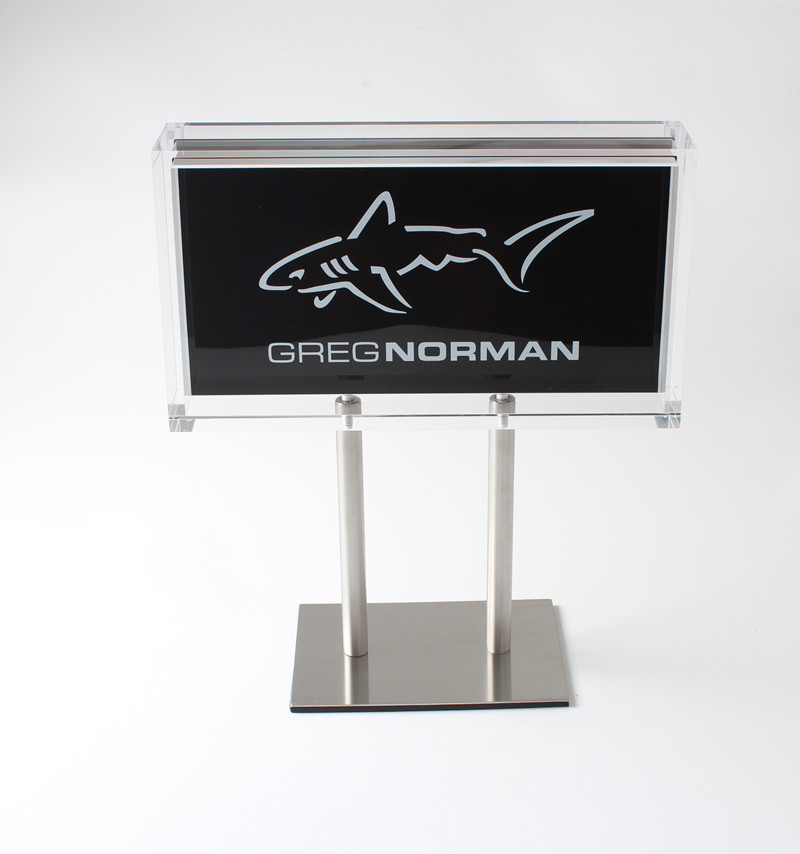 Indoor Sign Holder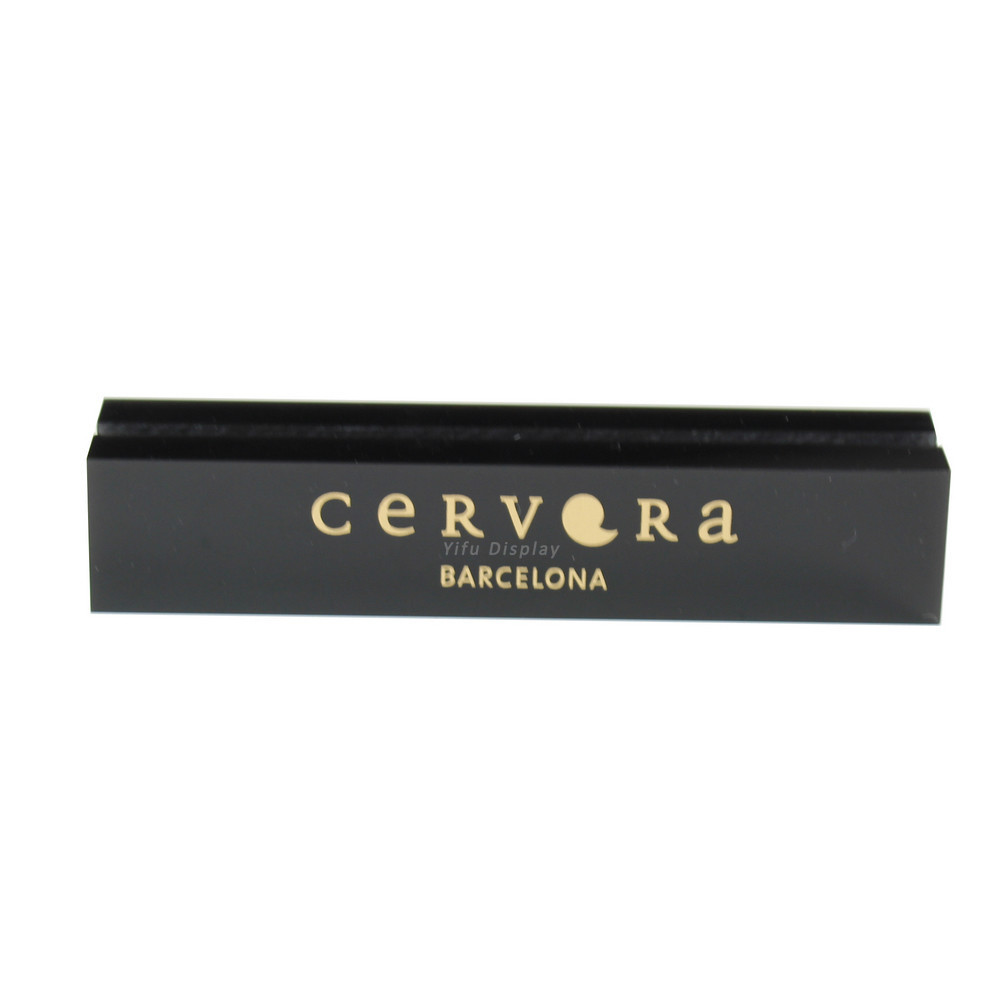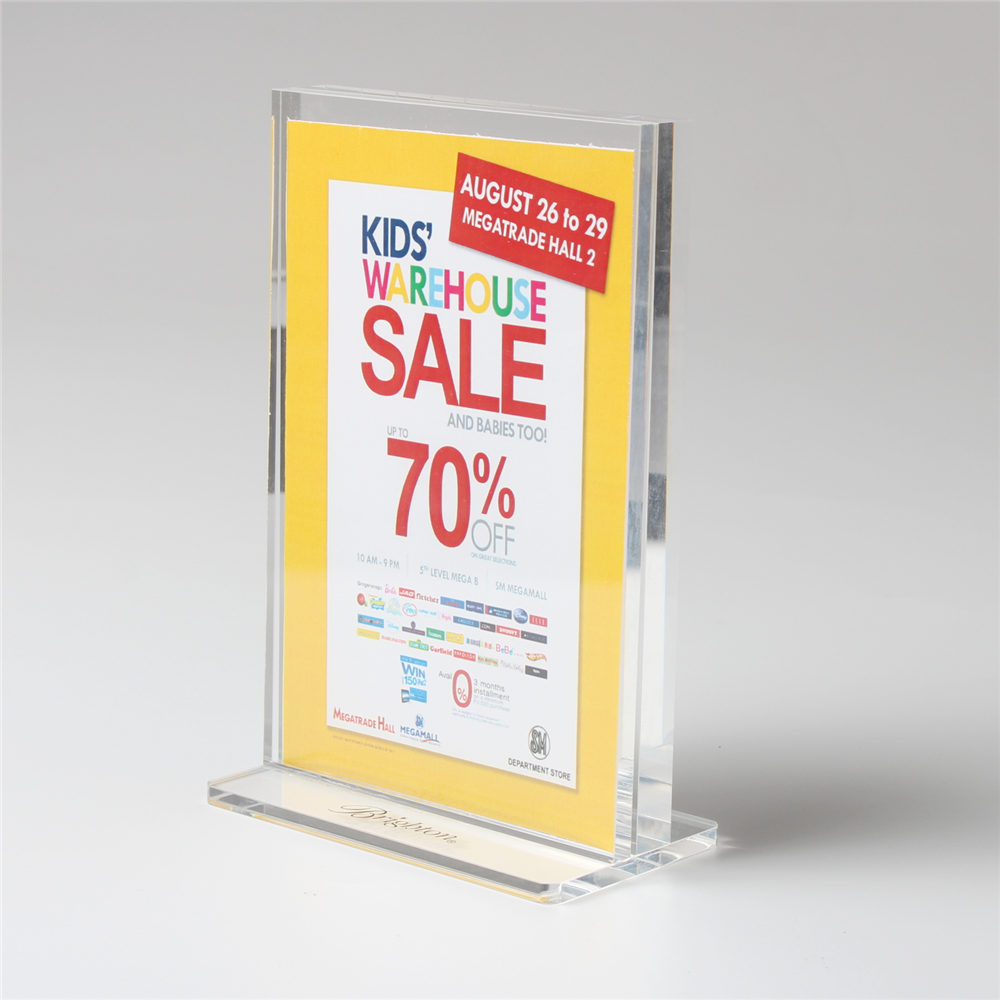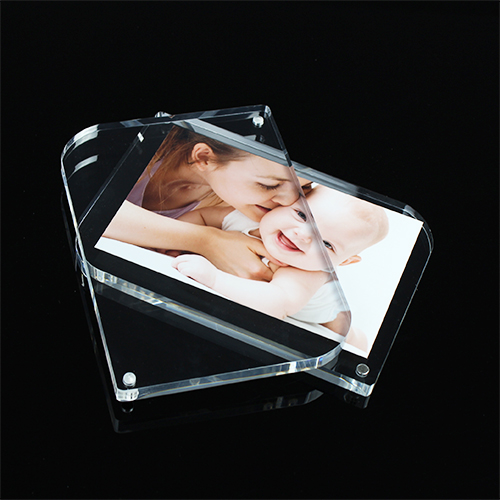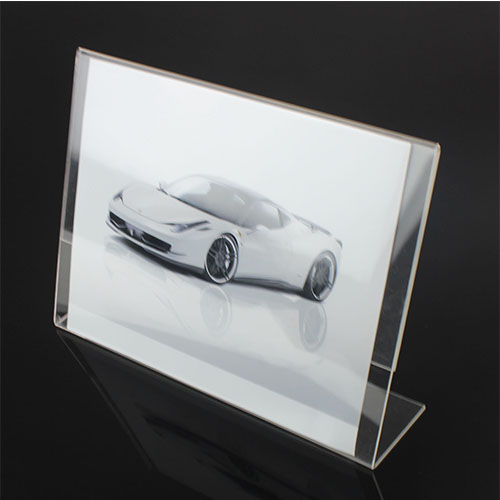 Wall Signs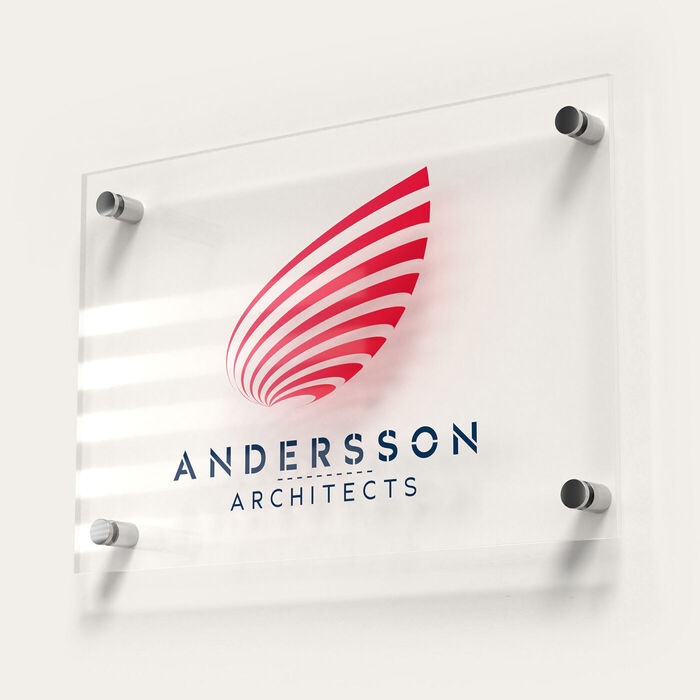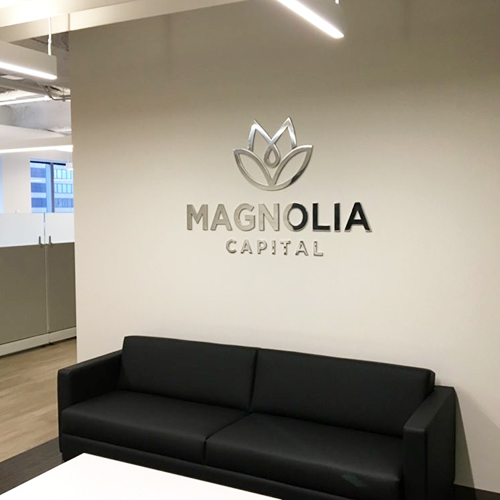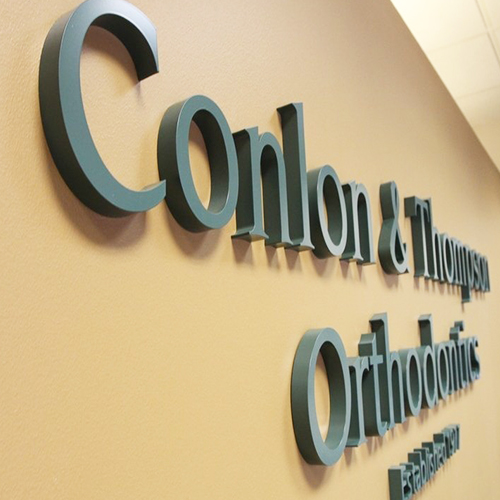 Painting Acrylic Comapny Logo
How is Acrylic Signage Customized?
Made by printing directly onto its surface with UV ink, acrylic can be customized either on the front or back surface of the sign. Printing can include simple letters, numbers, or symbols, or use a full-color company logo or other image or photograph.
On standard surface acrylic signs, printing is done on the front side of the sign, producing a matte appearance. Because this printing rests on the front surface of the sign, it is more easily prone to scratches or other damage.
Second surface acrylic signs are printed from the back of the sign, creating a uniform, glossy finish. This printing method ensures a deeper sheen and protects the ink from being rubbed off or scratched.
The purpose of the sign will likely dictate the thickness of the acrylic. Signs typically range from 1/16 inch to as much as one inch or more.
Acrylic sign edges can be either standard or polished. Standard edges are machine cut, unpolished, and have a frosted appearance. Polished edges result in a smoother edge with a shiny finish.
Acrylic material also can be cut into three-dimensional logos, individual letters, numbers, or shapes, creating an eye-catching way of displaying a company logo or message.
Customize Steps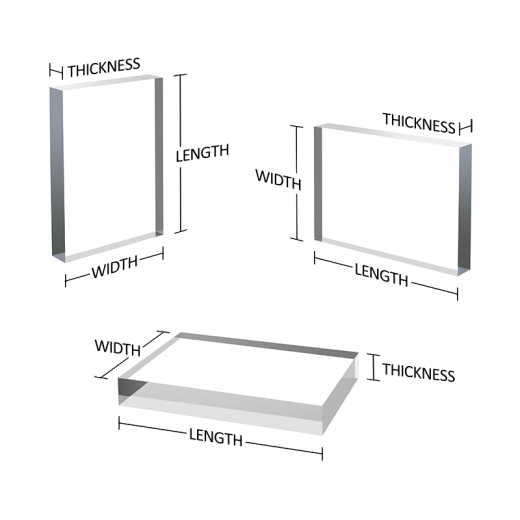 Tell Us Dimension you need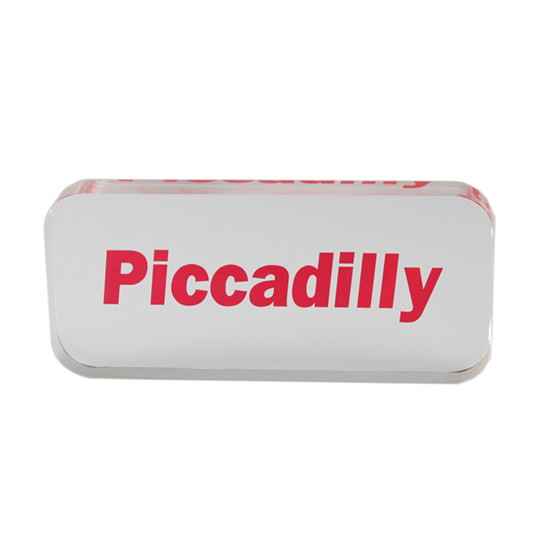 Offer the Logo or Image file in Vector formate like AI, EPS, will show artwork for you
Printing
Acrylic signs can be printed on the front or back of the surface both of which offer different advantages. Printing on the front of the sign is called "Standard" while printing on the backside of the acrylic is called "Second Surface".
While Standard printing is cheaper, for most custom acrylic signs we recommend Second Surface printing. This type of printing creates a depth and sheen that Standard printing does not have as well as being less likely to be scratched or damaged once installed.
Bright lights can sometimes cause some glare on signs printed with the option of Second Surface. Softer and indirect lighting negates this potential drawback of Second Surface printing and it is still the more commonly ordered print surface.
Features of Acrylic Signs
Affordability:
Get affordable and versatile signage for a fraction of the cost of other more rigid signage options.
Indoor/ Outdoor:
Inside or outside your plastic signs can last for years to come with proper care and maintenance
Eco-Friendly:
· Because our plastic signs are made of materials that derive from naturally occurring organic compounds, they are both eco-friendly and fully recyclable.
· ·
Full Color:
· Printed full color with UV ink your custom plastic signs will have vibrant designs that showcase your brand and business.
Taking Care of Your Acrylic Sign
Acrylic easily scratches and can chip or shatter when mishandled. To prevent damage to your acrylic sign we recommend that you properly install, maintain, and care for your acrylic. In the event that you need to clean your acrylic sign we recommend using a damp non-abrasive cloth to wipe the surface. Avoid contact with any sharp objects that may scratch the printed surface or acrylic. When storing your acrylic sign be sure to cover it with soft fabric or packaging wrap to prevent scratches from occurring. Do not place any objects on or against your acrylic sign during storage. For increased longevity install your sign in locations that aren't in direct sunlight for extended periods.
Additional Specs
Weight
.69 lbs per square foot (about the weight of 7 Snickers Bars)
Thickness
.125″ (about the thickness of 32 sheets of copy paper)
.25″ (about the thickness of 64 sheets of copy paper)
Details
Gorgeous professional signage that is 100% customizable. weather resistant, printable on either front or back, and safer than traditional glass. Transparent was not printed.
Uses
Indoor/Outdoor. Office, hallways, conference room, building signage, lobby, directional, etc.
Print Method
Four color process, eco-friendly, weather, fade, and abrasion resistant UV ink
Estimated Lifespan
5+ years with proper placement and care.
How to Use Acrylic Signage
First impressions are key, so your public space should always look its best. One way to create a polished, professional, cohesive look is to welcome your clients, customers, or guests with eye-catching acrylic signs. Visually appealing, printed in full color with photographic quality, acrylic signs can be an economical and effective marketing tool for your business or conveying your custom message. Whether you're promoting your brand, displaying a company logo, or distinguishing rooms or offices, acrylic signs are an excellent option.
USES OF ACRYLIC SIGNAGE
With the above signage options and others made out of acrylic, there are plenty of ways they can be used by companies. Consider the following ways acrylic signage is employed:
·Retail advertising: If you're a retail store looking to attract walk-in customers off of the street or help loyal customers find your store quickly, you'll likely want to use custom acrylic signs to accomplish these goals. As acrylic signage can support internal and external lighting, your messaging will never lose its ability to reach out to customers, day or night.
·Menu boards: If you're in food services, you can use acrylic to create large menu boards that hang behind service counters. Acrylic graphics cause menu options to jump out to those viewing the board, improving a customer's experience while ordering.
·Office building signs: Acrylic office signs regularly serve as decoration for office buildings. They can be placed in reception areas, hallways or communal working spaces to make the area more visually appealing and provide important information.
·Trade show exhibits: The glossy, attention-getting nature of acrylic signage makes it an ideal option for trade shows. At a trade show, you'll be vying for the attention of attendees, so standing out from the competition is paramount. You can be confident that custom acrylic signs will gain the attention of people walking by and make your company appear professional.
·Restaurant signs: People need to be aware of a restaurant in order for it to be successful. To spread awareness about your restaurant and become a premier location in your community, you can utilize restaurant signage to draw in foot traffic for an impromptu meal. Additionally, the signs can be designed in a way that sends a message about how casual or formal your restaurant is.
·Point-of-purchase signs: Companies that use point of purchase signs will love the way acrylic can be modified. Point-of-purchase signs direct customers to a particular product in a store to either encourage customers to buy it or to try a free sample. In order to get their attention, these signs will often be customized to be as eye-catching as possible while also pointing the viewer to the product. Since acrylic is so customizable, it's perfect for the needs of point-of-purchase signs.
·Showroom signs: Companies that regularly hold auctions or sell high-level products often use acrylic signs to highlight the most appealing objects for sale. For example, businesses that run a car showroom will often strategically place acrylic signage near cars that a dealer is trying to sell. The signs will draw attention to the cars, while also providing information about the make, model, year, and other relevant information.
·Directional signs: An acrylic is also a fantastic option for wayfinding signage. Its visually appealing nature ensures people will notice the directions and know where they need to go. Since acrylic signs are durable, you won't have to worry about your signs becoming damaged or obscured.