Metal Tabletop Poster Stand | Sign Holder | Card Slot | Frame
Small metal tabletop poster stands and sign holder is the most efficient and eye-catch promotion tool for a short-term activity. They won't take you too much space but can give the information enough and clearly. Soonxin has various in the product catalog, including height-adjustable, rotatable, single or double-side displays, with or without lenses, metal gloss finish or matte, etc. Except for regular-size stocks, you can customize any size and the unique style you want. We also provide poster printing service.
Custom Small POP Sign Stand
Frame Diameter: 11.80″, Height: 23″
Base:  6.3″ L x 5.5″ W
Small Metal Card Slot With Acrylic Panel
Base: 5.9″ L x 1″ W x 7″ H
Small L shape Metal Sign
Customized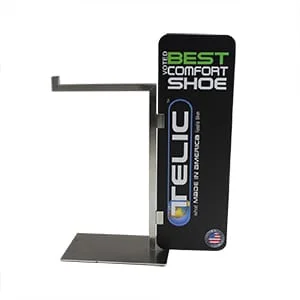 Vertical Steel Tabletop Sign Holder
Base: 6.3″ L x 4″ W x 9″ H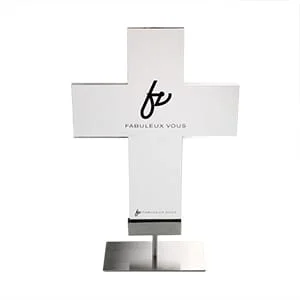 Metal Holder Base With Acrylic Sign
6.3″ L x 4″ W x 9″ H
Custom Top Loading Poster Signage Frames Desktop
A3 frame, A4 Frame
Size of the base A4: 7″ L × 4″ W
Size of the base A3: 12″ L × 4.1″ W
Top Insert Sign Holder With Metal Base
A3 frame, A4 Frame
Double Sided Counter Metal Sign Holder With Centered Base
Base : 4.72″ L x 4.72″ W
Adjustable height: 9.8″ – 15.7″
Enclosed Tabletop Poster Display
A3 frame, A4 Frame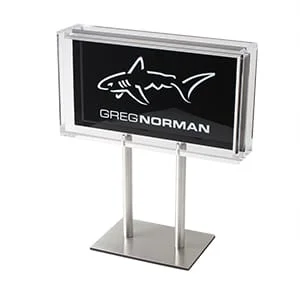 Metal Base Holder With Acrylic Block Sign
Customized
Small Double Clamp Display Poster Stand
Adjusted height from 11″ to 33″
Base: 5.3″ D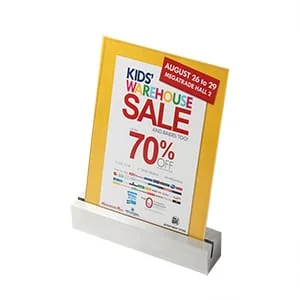 Metal Slot For Small-size Promotion Flyer
5.9″ L x 1″ W x 7″ H
Features
You may also be interested in
Send Your Required Now!
Or