An Effective Way To Promote And Display Your Brand And Products
In the competitive world of cosmetics and skincare products, it's essential to stand out. Acrylic POP cosmetic display stands and floor-standing cabinets can make a significant impact on your brand's visibility and sales.
If you're looking to make a statement with your cosmetic products, acrylic POP cosmetic display stands and floor-standing cabinets are excellent options. With their customizable, eye-catching, and versatile design, they can help your brand stand out in a competitive market. And with their durability, cost-effectiveness, and eco-friendliness, you can be sure that your investment in acrylic cosmetic display stands and cabinets will pay off.
Brand Cosmetic Sets Display Stand With Mirror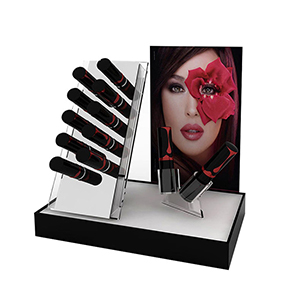 Acrylic Brand Cosmetic Promotion Stand
Custom Brand Makeups Counter
Floor-standing Makeup Brand Display Cabinet
POP Brand Eyeliner Promotion Stand
Custom Print Acrylic Cosmetic Display Stand
Acrylic Cosmetic Set Sample Display Cabinet
Custom Poster Makeup Product Display Stand
POP Acrylic Brand Makeups Display Stand
Promotion Use New Makeup Product Stand
Acrylic POP Makeup Sample Display Stand
Acrylic Makeup Sample Display Stand With Replaceable Poster
Floor-standing Brand Cosmetic Display Cabinet
POP Acrylic Cosmetics Promotion Stand
Tabletop Acrylic Versatile Cosmetics Display Box
Acrylic New Makeup Product Display Stand
Cosmetic Set Sample Display Stand With Logo Print
Floor-standing Cosmetic Brand Promotion Cabinet
POP Brand Cosmetic Display Stand With Light
Tabletop Luxury Brand Makeup Set Display Stand
Features
You may also be interested in
Send Your Required Now!
Or