Custom Metal Shoe Stands | Adjustable Risers | Racks | Wall Shelves & Mounts
Different shoe types need to be displayed differently to get the best effect. For example, high-heeled shoes are typically displayed with metal shoe stands. Sneakers, slippers, and sandals will be placed on the shoe rack or walls. A suitable shoe display fixture not only catches more traffic but also helps you better manage your store's space.
Soonxin has a rich shoe display stand catalog. No matter what shoe business you are in, you can always find the most suitable display fixture here. Our products are made from high-quality metal, steady and durable, and not easily out of shape. Besides, we also provide custom service; construction, size, style, and finish are all can be customized. What is most important, we always give a competitive price.
Adjustable Shoe Display Risers
Metal shoe risers are typically set on the table and showcase; they are the best choice of high-heeled shoe stores. Elegant appearance, adjustable height and angle are the most advantages of metal shoe risers, which can display your products at the best view and catch your customers' eyes. Some unique-style metal frames and blocks can also give a modern feeling to your store.
Applications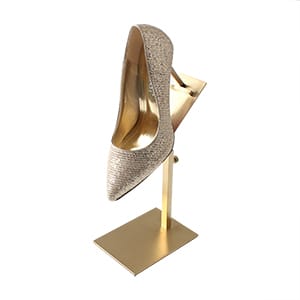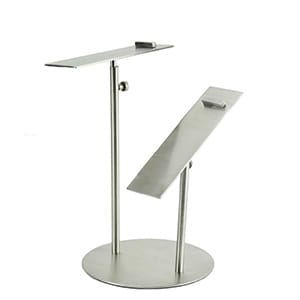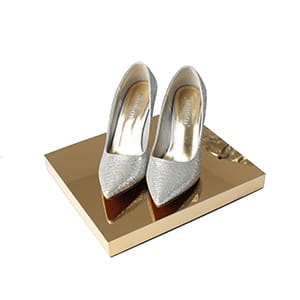 Retail Store Shoe Racks
A large shoe rack is the best choice for retail stores. They are economical, steady, and durable. The high-precision welding makes excellent weight capacity. Some shoe racks with universal wheels under the base, help you manage your store's space easier; you can also add them at the custom design service. We also have special POP shoe racks for new product promotion, which help more sales by matching the posters.
Applications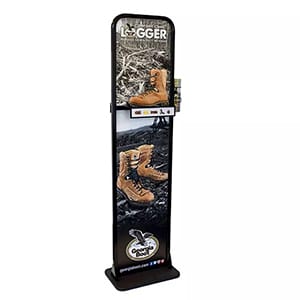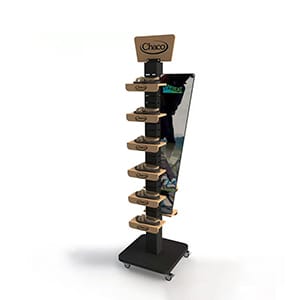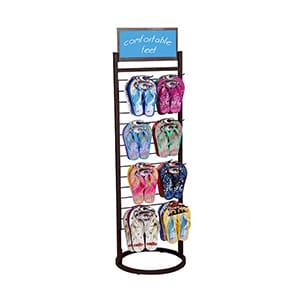 Sneaker Store Shoe Display Wall Shelves & Mounts
Sneakers stores with a rich catalog also take the shoe wall as their display fixture. It can furthest save space. Besides, you can display sneakers with a careful layout, letting your customers better compare and choose. Some shoe wall shelves and mounts are with LED light, which can make a more attractive focus; you can also request LED in the customized service.
Applications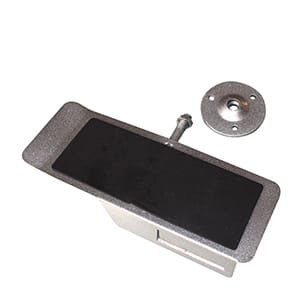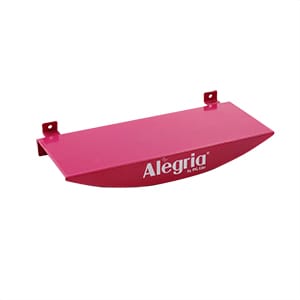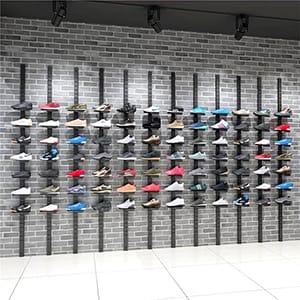 FAQ
I can't see the store display fixtures I'm looking for. Can you help?
Certainly, we supply various products and only show a few on the website. While the products shown on the site constantly expand, please get in touch with us by the form below if you can't see what you want.
What kind of surface finish your shoe display stands could be?
For stainless steel items, the surface finish we offer is matte, polish, backing or powder coated.
For iron items, the surface finish could be backing, powder-coated, or chroming.
The Different surface finish could be a different color, and the cost may differ.
Can I put my logo on the stand? And what could I do about it?
The display stands we offer are brand new without any logo on them. However, you could choose to print your own logo on it by Laser print, Silk Print, or Etching. We suggest Laser Print for its excellent effect at a low cost. Just send us a picture of your logo and the position where you want it to be.
Should we pay for the sample if we want it for checking? And what if we place an order?
An Additional sample charge is necessary if you would like a sample for checking. However, the sample charge will be deducted from the order amount after you place a bulk order with a quantity of 100 PCS or above.
Can I customize my own retail pop display stand?
Yes. You could send us your 3D drawings or samples, or tell us your details requirements for customizing your own display stand. Then we will design for you.
Are these footwear racks easy to install?
Yes, it is very simple, only a hex wrench is needed, and it can be installed manually in a few seconds. (Contact us for a video)
You may also be interested in
Get The Product Catalog
Or