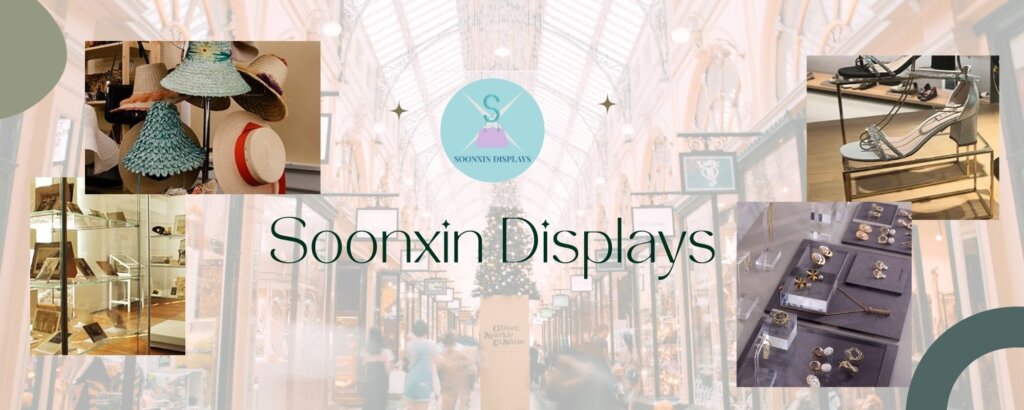 Soonxin Display Company
Soonxin Display Co.Ltd is an OEM & ODM factory from China, specializing in custom and wholesale store-used display fixtures. Our company has over 10 years of experience in the industry's design and manufacturing. We can offer the best solutions according to your brand style, personal requirement, industry feature, and store decor.
Our factory currently covers an area of nearly 3000 square meters, hires over 150 employees, and is equipped with workshops on acrylic, metal, wood, print, and electroplate processing. We are very powerful in R&B and manufacturing.
Look forward to cooperating with you.
Metal Display Fixtures
The light-reflected surface of metal display fixtures gives a classical and noble feeling. That makes it fit for clothes and luxury stores to display goods. The high-quality stainless steel also makes them more durable and solid.
Get The Best Price Now!
Or