Last Updated on 9 months by soonxindisplay
We all know that first impressions matter; when it comes to retail, they might mean the difference between a new customer and a lost sale. Your store needs to be consistently on its A-game, delivering the best visual representation of your products. For a retailer, this means having a visual merchandising strategy.
In this post, we'll cover the following:
What are visual merchandising and display?
Benefits of Visual Merchandising and display
What can visual marketing do to attract customers?
Visual merchandising techiques
What is visual merchandising and display?
Visual merchandising uses displays, 3D spaces, and floor plans to create an environment that highlights a product's or service's appearance, features, and benefits by appealing to one or more of the five human senses, most commonly sight. It's often used in stores.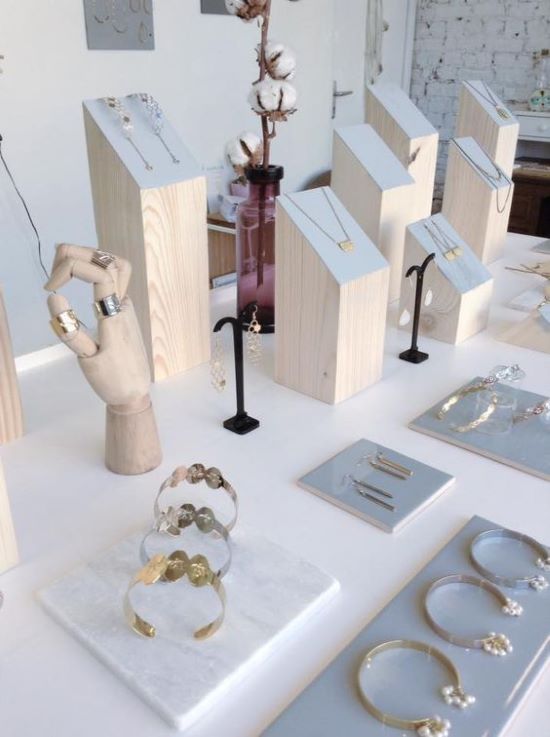 Benefits of Visual Merchandising And Display
All types of retail stores can benefit from visual styling. Some of the key benefits include:
Reflects Your Brand 
A good visual merchandising display aligns with the company's overall brand. For example, a franchise business might want all its franchisees to have the same promotional displays. It gives businesses a sense of identity and brand consistency.
Engages The Shoppers
An attractive and welcoming store design creates a positive first impression. It encourages people to come into the store and can help them find the right product for their needs. Visual merchandising and display help create a positive shopping experience for customers, making them more likely to return for future visits.
Increase In Sales
Visual merchandising can increase sales by directing people to the products they want or need. It can also help them discover new products and solutions. Create visual merchandise– A nicely dressed mannequin can encourage a person to seek out an outfit and accessories that they may not have been initially looking for.
Whether you are selling clothes, hardware, electronics, food, or anything else, a professional visual merchandiser can be an essential asset to your team. They can help your retail business get the results you want.
What can visual marketing do to attract customers?
Let Customers "stop"
Letting your customers "stop" can help you achieve sales. A good store display can attract customers' attention through beautiful windows, eye-catching clothing collocations, the most In elements of the season, and exquisite details. Stop, stop, and admire the goods.
Make Customers "impulsive"
Customer shopping is divided into three situations: planned, impulse, and recommended. In these three purchase situations, the only impulse purchase is the sale we can promote through experience. And impulse buying is divided into three types: instant, increased investment, and brand transfer. Instant purchases can only be achieved through a good display. For example, when new products arrive in the store, the latest styles can allow your old customers to make purchases in an instant.
A unique style store can also directly hit specific sensitive nerves of customers and promote impulse purchases. Increasing purchases require collocation to form joint sales and increase the total store. It seems the display method also enhances the collocation ability of the store staff and promotes the sales of multiple items for customers.
Help Customers "save time"
A good store display not only attracts people and promotes multiple sales but also displays the goods clearly so that customers can quickly find the goods they need after entering the store. Therefore, in terms of store planning, the store mainly has enough experience to control, according to category division, but also consider color coordination and matching.
Principles of Visual Marketing
The 7-second Rule
Customers walking 7 seconds before passing the store (generally customers walking at a speed of 1 m/s, at a distance of 7-
At 8 meters, that is, 7 seconds of visible distance, if you can't judge "what shop," you can skip this shop because you can't arouse interest. Therefore, the VP display area is critical. The placement angle of the model is best to create a sense of sight with the passing pedestrians, strengthen communication, and attract customers to pass by.
3 Seconds Rule
When a customer walks a distance of 3 seconds in front of the store, if there is no good Point Presentation guide to make the customer interested in a specific product, then more customers will not be able to enter the store.
The critical point of the Presentation is that customers are not good at mastering too much product information at one time. They need a single product that stands out and escapes the background from the line of sight in color to make people see the product displayed by Point Presentation at first glance.
"Regularity": Item Presentation is a display area for a specific type of goods, and you can no give people the impression of "stacking" as if you are saying, "I'm selling." For example, when selling basic vests, the placement of visual merchandising displays usually pays attention to the gradation of colors. It is more critical to avoid interlacing cold and warm colors, especially when the same style has multiple colors.
At the same time, for example, the amount of display suitable for each item is different; too much will be dazzled and unable to start, and too little will lack the richness and give up. "Centerline": The principle of human vision is to take the center line as the initial focus and then look to the sides from the centerline.
Therefore, the centerline also played a crucial role in helping to clarify the theme. It is not only a visually colored centerline but also the movement lines designed in the store. If the store has an extended depth, it is recommended to use the centerline to guide the customer. The best way is to use bright and warm-colored goods at the end to enhance the attraction of customers.
Visual Merchandising Techiques.
The Rule of Three
In creating displays, most visual merchandisers will often refer to the rule of three, which means that when creating a Retail Display, try to work in three sets. Based on how you arrange your products, you'll want to have three side-by-side instead of just one. For example, if you put things by height, you'd have short, medium, and tall. items
Our eyes are most likely to keep moving when we're looking at something asymmetrical because they stop dead in their track when we see something symmetrical or balanced. The Rule of Three will keep your customers' attention lo your product displays. longer This also alludes to the "Pyramid Principle," where if you have one item at the top and all other things "one step down," it forces the eye to look at the focal point and then work its way down.
Shop Shopping Guide
In addition to shops, customers are in contact with personnel, so the clerk's overall quality, appearance, and behavior need strict training and management.
Therefore, many clothing companies and shops pay great attention to selecting on-site shopping guides, pre-job training, post-job management, and retraining. The shop assistants are the people who communicate with consumers most directly. Their gestures and images represent the company and brand. For the location and decoration of the store, the customer's first impression is the store, including the location and area of ​​the store in the mall, the style of store design, and the ideas to be expressed.
Find Some Inspiration for New Product Displays
Thanks to the Internet, you no longer have to wait for a brilliant visual merchandising idea to hit you. Some of the ones we recommend checking out are the following in our blog:
Store Display Tips To Improve Your Sales
Create A Winning Shop Window Display
Store Service
Customers experience the fashionable life advocated by the brand and feel the core value that the product itself can bring to customers. In addition, the flowers decorated in the clothing store, coffee, snacks, candies, and magazine rest corners create a warm atmosphere. It is the revelation of the brand culture and personality details.
Shop Environment
When consumers enter the store, they see not just a pile of goods but an environment designed and created by the extensive use of architectural art, decoration art, audio-visual art, olfactory art, etc., so that consumers can feel the culture and culture of the store.
A visual merchandiser is a person behind the magic. They combine marketing principles, retail merchandising knowledge, and creativity to use the space and layout of the store to present the store's inventory positively. They are professionally trained and may be tasked to manage the following visual displays.
Shelving
Promotional / Seasonal displays
Mannequin Styling
To learn more about Store Fixtures, please click here. You will get personal and brand design services.
Brand Product
Products are the core of visual marketing. Products are no good. No matter how good they are, it is useless. After all, consumers ultimately choose products.
Fashion Show
The unique color, style, texture, and style elements of clothing products can be vividly expressed through the exhibition. Store visual marketing is a form of promotion based on user needs and store product characteristics. The state of advertising is divided into product promotion and image promotion. Therefore, visual marketing must be established based on the store and the product.